Glassnode's data shows that 25% of the Bitcoin in circulation represents the Bitcoin that was acquired when the value between $10,800 and $58,800. These people have no plans to sell their coins. People have been looking at the value of Bitcoin and how institutions are embracing it and they perceive the value is not going down soon they are therefore HODLing a little longer.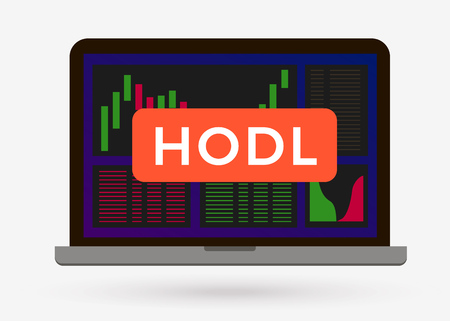 Sources say that over the past 1 year 3% of the Bitcoin in supply moved to third party wallet. This is due to the lower interest that is attracted as one sells Bitcoin. Some BTC investors now prefer to just let their Bitcoin to add value than trading it.
The signal after supply against demand shoe a very high accumulation rate that has been seen recently. Nobody wants to let go. Investors have put so much hope in the value of Bitcoin, they just believe it is not going down soon.
Gemini and Binance are the only ones that have shown increased inflows. The two show that there is a lot of supply coin that is held in long-term storage. But is HODLing a good idea now? The answer is yes especially, for people who are in 25% mentioned above.