A bullish beginning of year
The Covid-19 pandemic brought major movement on cryptocurrencies not just for Bitcoin. Though not proven, it may be concluded, the lockdowns and restriction of movement due to the pandemic made people dig into cryptocurrencies. All through 2020, the price of Bitcoin was steadily rising. It started with a high of $9,501 and a low of $6,965.72 in January 2020. But later the same year hit an average price of $16,151.
2021 has been the year of a major breakout in the price of Bitcoin. It all began when the year started with a value of about $28,000 and later it hit $40,000 in January. The major break out happened in Mid-March when the price of Bitcoin hit $50,000 for the first time ever. This was a major breakthrough for most owners of the currency.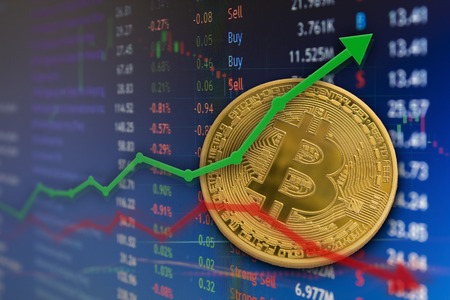 Institutions have been adopting Bitcoin and cryptocurrencies at large. For example, PayPal in 2020 announced the introduction of cryptocurrency trading and means of payments on its platform. These cryptocurrencies are; Bitcoin, Bitcoin Cash, Ethereum and Litecoin. It is worth noting that PayPal has over 350 million users. Adapting crypto as one of the payment methods will expose all these users to crypto and also 30 million merchants who can receive funds through PayPal.
One of the most recent announcements which make the price of Bitcoin likely to go higher is Tesla's CEO announcement on 24th March 2021 that Tesla will allow payment for its vehicles in Bitcoin. Although the payment is available for US buyers only. "Pay by Bitcoin capability available outside the US later this year" tweeted Elon Musk the CEO of Tesla, on the availability of Bitcoin payment for buyers outside the US.
---
And for the future ?
The trajectory for the rise of the value of Bitcoin is also true with the confirmation through the tweet by Musk that, Bitcoin acquired as people pay through the cryptocurrency will not be converted to fiat currency but will be retained. Such news is one of the reasons that will keep the price of Bitcoin up every day.
Bitcoin is halving every four years. It last happened on 11 May 2020. This was the mining of block 630,000 and the reward dropped to 6.25 BTC. Halving reduces the reward and this makes the commodity scarce increasing the demand hence the rise in price. The next halving which will be in 2024, will find the value higher and will still increase the value.
Not only Bitcoin is easy to acquire but it is accessible to the public. Most cryptocurrencies are now a mode of payment. Looking at the example of Tesla allowing payment using Bitcoin and how PayPal is embracing Bitcoin. These are signs that cryptocurrencies are gaining more trust as big institutions are embracing them. Soon or later even governments may start allowing payments of taxes in Bitcoin.
---
Experts think Bitcoin will rise again
According to Forbes, the price of Bitcoin is going up. Although there were warning to Elon Musk previous before he announced Tesla's payment with Bitcoin. Sources say he initiated over $1.2 billion short. On another note, Bitcoin is the mother of all cryptocurrencies therefore, if it declines the other currencies' life is also at risk.
Dan Morehead, CEO of Pantera Capital, through his analysis, has recently predicted that the prices of Bitcoin are likely to go higher than where they are now. He is predicting $115,000 before the 2021 Summer close. Morehead's trajectory cannot be overlooked. He has been in the cryptocurrency game for a while. Pantera Capital is using the stock-to-flow method for its prediction of Bitcoin which has been known to be right though not perfect.
In spite of all these predictions are well researched, it is nonetheless worth recalling that cryptocurrencies are volatile and thrive on speculation. It is therefore advisable that anyone should invest what they can comfortably lose.