Crypto com is a prominent cryptocurrency exchange and wallet platform that has gained significant popularity in the digital currency space. With a wide range of services and features, Crypto com offers users the ability to buy, sell, and store various cryptocurrencies securely. This review will explore the platform's offerings, user experience, security measures, additional services, fees, and customer support, providing a comprehensive overview of Crypto com's capabilities.
As the adoption of cryptocurrencies continues to grow, Crypto com has positioned itself as a reliable and user-friendly platform for individuals looking to enter the world of digital and crypto assets together. Whether you're a seasoned trader or a beginner exploring the possibilities of cryptocurrencies, the exchange aims to provide a seamless and intuitive experience for its users.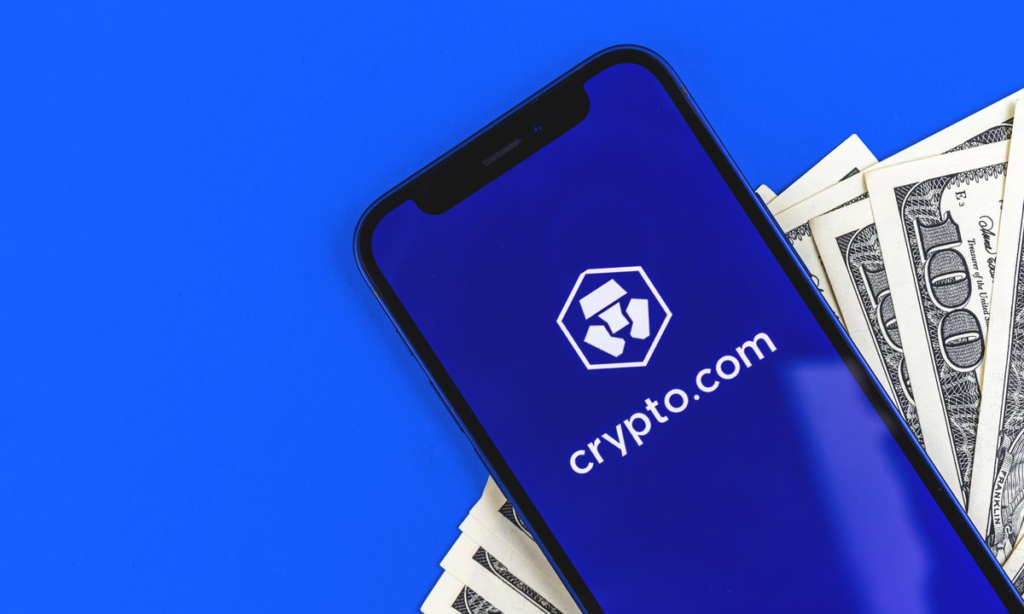 Throughout this review, we will delve into the different aspects of Crypto com, including its user interface, the range of cryptocurrencies supported, trading features, security measures, the popular Crypto com Card, additional services such as staking and borrowing, fee structures, and the quality of poor customer service and support.
By the end of this review, you will have a clear understanding of what Crypto com has to offer and be able to make an informed decision about whether it aligns with your cryptocurrency needs and preferences. So let's dive into the world of Crypto com and explore the features and services that make it a notable player in the cryptocurrency ecosystem.
---
Seamless User Experience: Navigating the Crypto com Platform with Ease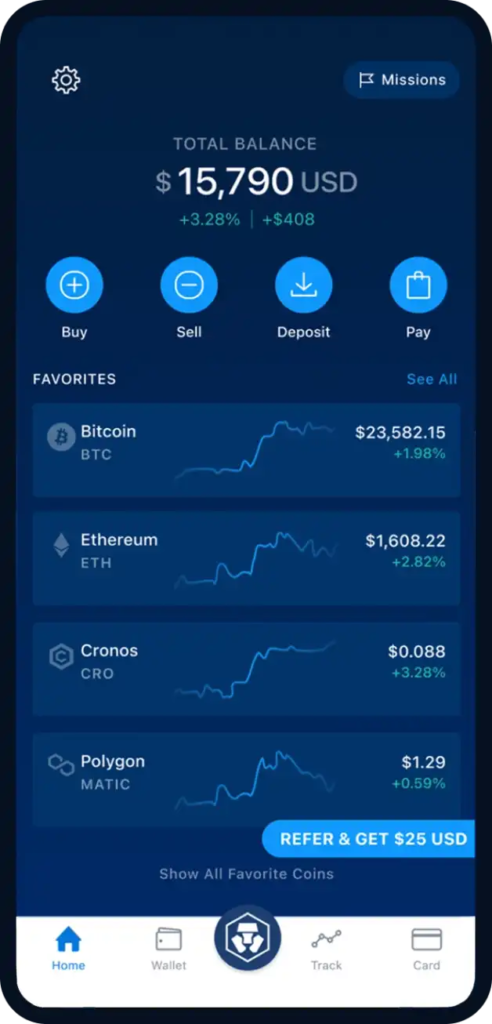 The exchange offers a user-friendly interface designed to cater to both experienced cryptocurrency traders and newcomers to the digital asset space. Whether accessing the platform via their website or mobile app, users are greeted with a clean and intuitive design that facilitates seamless navigation.
The website's layout is well-organized, allowing users to easily locate and access various features and services. The homepage provides a concise overview of essential information, including market data, recent news, and the user's portfolio summary. Navigation menu offers quick access to different sections, such as wallets, margin trading, cards, and additional services.
The mobile app, available for both iOS and Android devices, maintains the same user-friendly approach as the website. It features a responsive design optimized for mobile use, ensuring that users can efficiently manage their cryptocurrencies on the go. The app's interface is intuitive, with well-placed menus, buttons, and icons for easy navigation.
Crypto com incorporates visually appealing charts, graphs, and price indicators to provide users with real-time market data and analysis. This enables traders to make informed decisions while monitoring the performance of their chosen cryptocurrencies. The platform also offers customizable price alerts, ensuring that users never miss important market movements.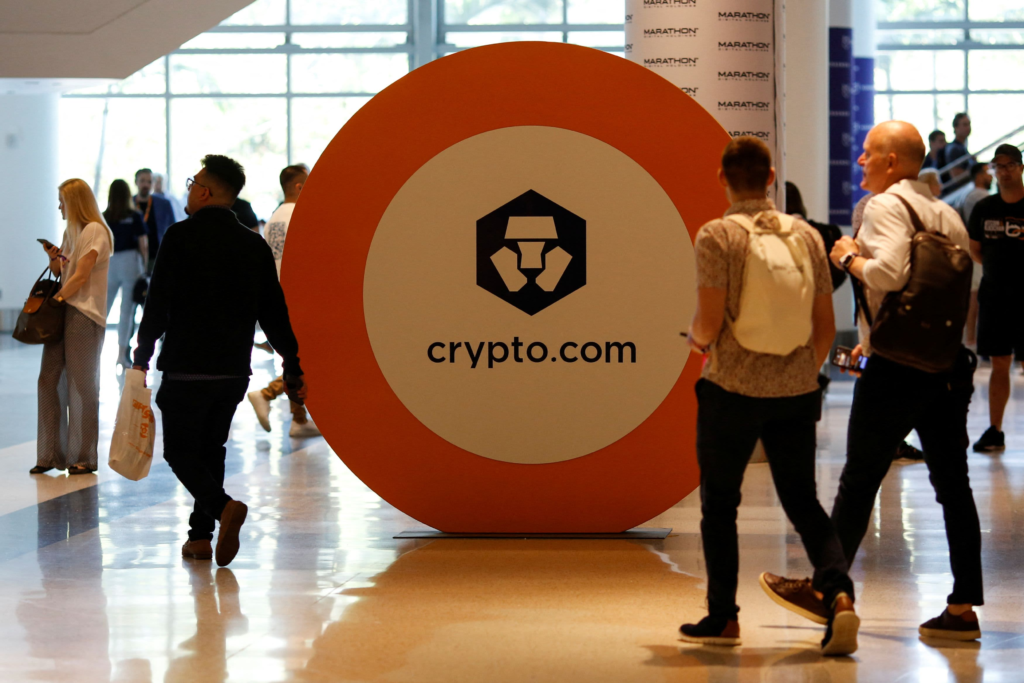 To enhance the user experience, Crypto com provides a range of helpful tools and features. These include a portfolio tracker, transaction history, and detailed cryptocurrency information pages. The portfolio tracker allows users to monitor the value and performance of their crypto holdings themselves, while the transaction history provides a transparent record of all past trades and transactions.
The exchange further simplifies the user experience by offering a seamless integration with its Crypto com Card. Users can manage their card and track their card-based transactions directly from the platform or bank account, enhancing convenience and accessibility.
---
Expansive Cryptocurrency Selection: Exploring the Diverse Range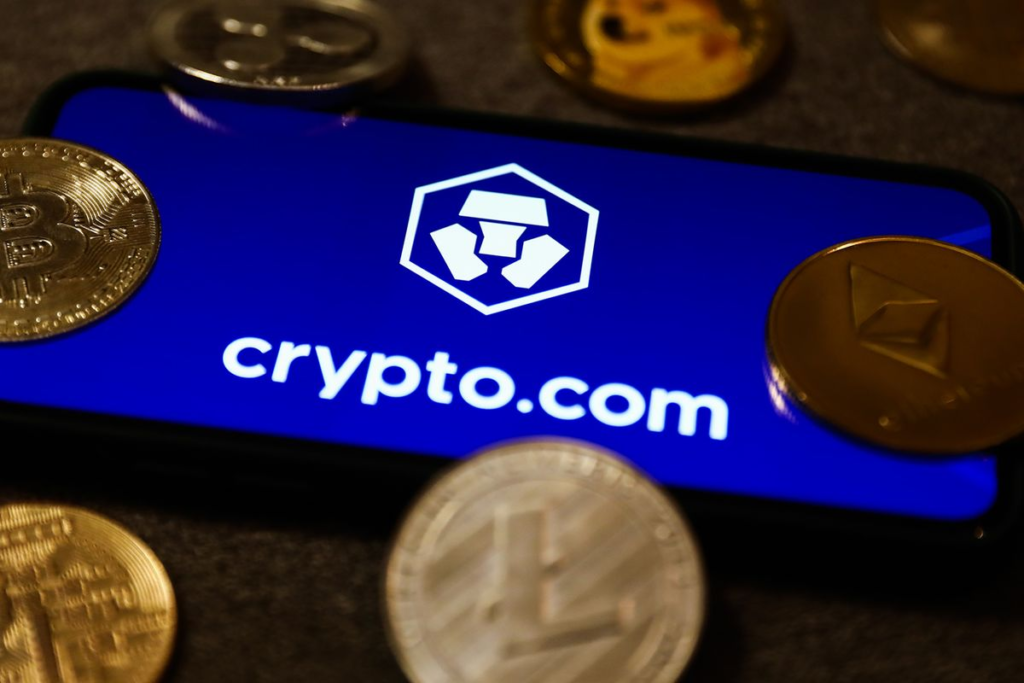 Crypto com provides a diverse range of cryptocurrencies for users to buy, sell, and store within their platform. As one of the leading cryptocurrency exchanges, the exchange supports a wide selection of digital assets, ensuring that users have access to popular and emerging cryptocurrencies alike.
Bitcoin (BTC), the pioneering cryptocurrency, is available on Crypto com and remains one of the most sought-after digital currencies. Additionally, other established cryptocurrencies such as Ethereum (ETH), Ripple (XRP), Litecoin (LTC), and Bitcoin Cash (BCH) are also supported, allowing users to engage with major players in the crypto market.
Crypto com recognizes the growing interest in alternative cryptocurrencies beyond the well-known options. As a result, they have expanded their offering to include a range of altcoins. These may include but are not limited to Cardano (ADA), Polkadot (DOT), Chainlink (LINK), Stellar (XLM), and many others. By providing access to a diverse array of cryptocurrencies, the exchange allows users to diversify their portfolios and explore investment opportunities beyond the most commonly traded coins.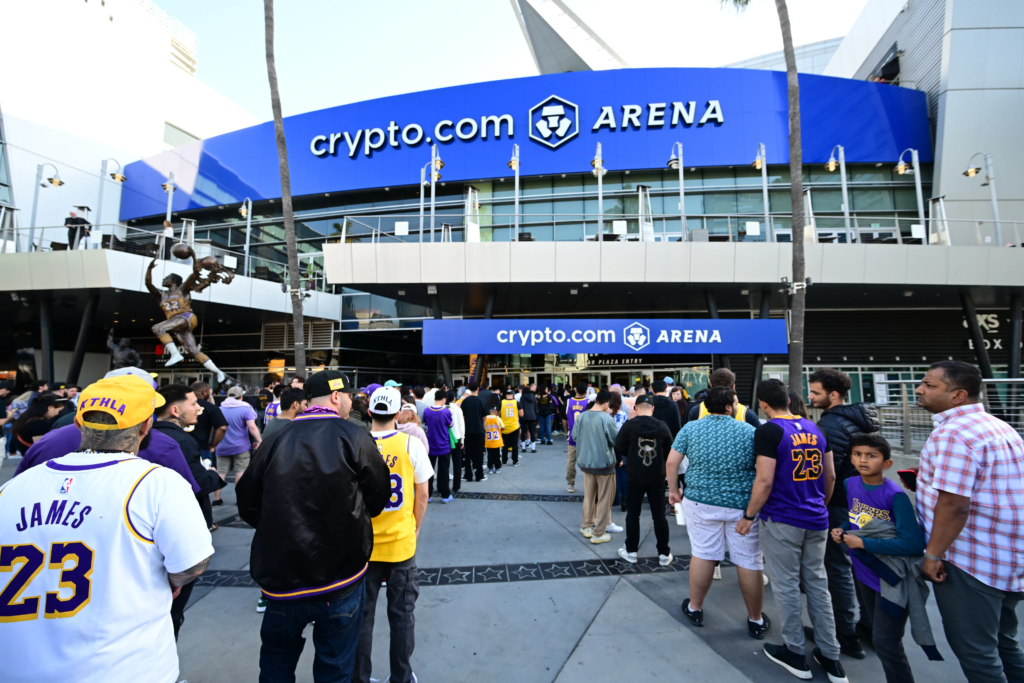 It is worth noting that Crypto com continuously evaluates and expands its cryptocurrency offerings to keep up with market trends and user demand from other crypto exchanges. Therefore, it is advisable to check the platform's official website for an up-to-date list of supported cryptocurrencies.
Moreover, Crypto com occasionally collaborates with projects and introduces new cryptocurrencies through listings and partnerships. These collaborations aim to provide users with exposure to innovative projects and potential investment opportunities within the cryptocurrency ecosystem.
In summary, Crypto com offers a comprehensive selection of cryptocurrencies, ranging from established and well-known coins to emerging and promising altcoins. By providing users with access to a diverse range of digital assets, the exchange enables individuals to explore and engage with various cryptocurrencies according to their investment preferences and strategies.
---
Powerful Trading Tools: Unlocking the Full Potential of Crypto com's Trading Platform
Crypto com offers a range of trading features designed to meet the needs of both beginner and advanced cryptocurrency traders. With a user-friendly interface and a suite of tools, the platform strives to provide a seamless trading experience.
Spot Trading: Crypto com enables users to engage in spot trading, allowing them to buy and sell cryptocurrencies at the current market price. The platform provides a variety of trading pairs, including major cryptocurrencies like Bitcoin (BTC), Ethereum (ETH), and other altcoins.
Order Types: Users have access to different order types to execute their trades effectively. These include market orders, limit orders, and stop orders. Market orders are executed instantly at the prevailing market price, while limit orders allow users to set specific buy or sell prices. Stop orders are triggered when the market reaches a predetermined price level, helping users automate their trading strategies.
Trading Charts and Indicators: the exchange offers trading charts with various timeframes and technical analysis indicators. These charts help users analyze price trends, identify patterns, and make informed trading decisions. Commonly used indicators, such as moving averages, RSI, and MACD, are available to assist traders in their analysis.
Price Alerts: Crypto com allows users to set custom price alerts for specific cryptocurrencies. When the price reaches the set threshold, users receive notifications via the platform or mobile app. Price alerts help users stay updated on market movements without the need for constant monitoring.
---
Fortress-Like Security: Safeguarding User Funds and Personal Information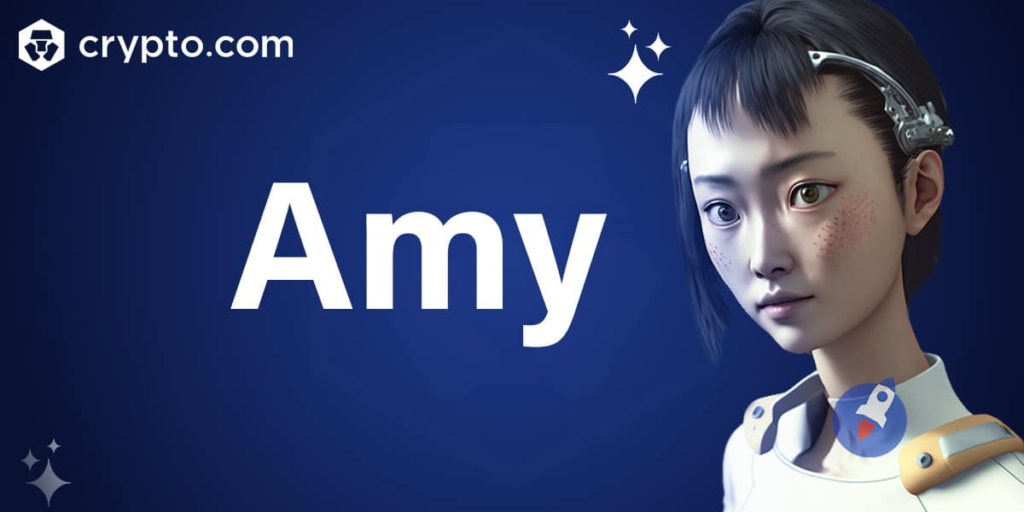 When it comes to handling cryptocurrencies, security is of paramount importance. Crypto com understands this and has implemented robust security measures to ensure the safety of user funds and personal information.
Secure Infrastructure: Crypto com employs industry-standard security practices to safeguard its infrastructure. This includes utilizing advanced encryption protocols to protect sensitive user data and implementing secure authentication methods to prevent unauthorized access.
Cold Storage and Multi-Signature Wallets: The platform employs a combination of cold storage and multi-signature wallets to store user funds securely. The majority of cryptocurrencies held by the exchange are stored in offline, air-gapped cold storage wallets, which are not directly accessible from the internet. Multi-signature technology adds an extra layer of security by requiring multiple authorized signatures to initiate transactions.
Two-Factor Authentication (2FA): Crypto com encourages users to enable two-factor authentication, an additional layer of security that helps protect accounts from unauthorized access. By linking their accounts to a 2FA app such as Google Authenticator or Authy, users must provide a unique verification code in addition to their login credentials to access their accounts.
Insurance Coverage: Crypto com has taken steps to provide insurance coverage for digital assets held on their platform. This coverage helps protect user funds in the event of any potential security breaches or unforeseen circumstances.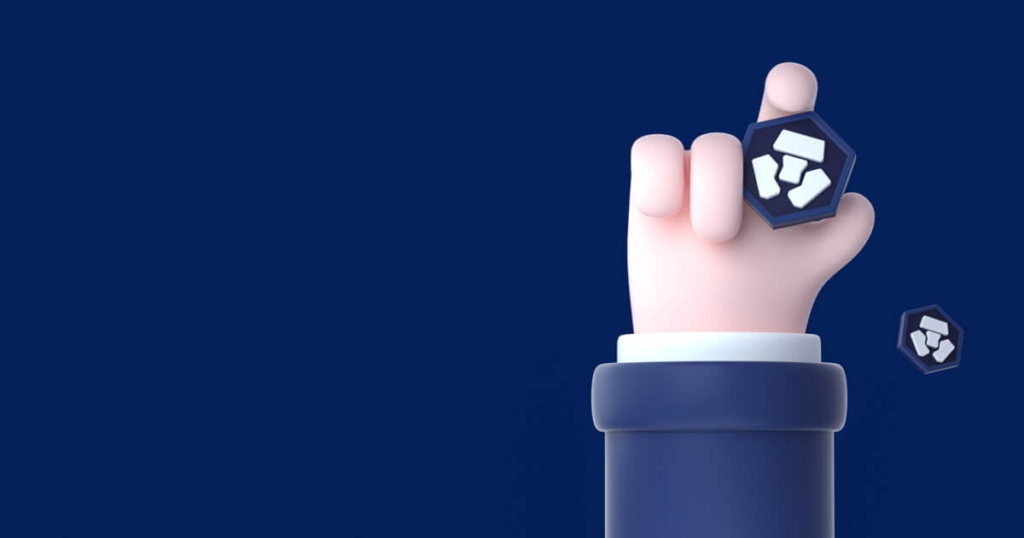 Audit and Penetration Testing: Crypto com undergoes regular security audits and penetration testing conducted by reputable third-party firms. These assessments help identify vulnerabilities and ensure the platform's security protocols are robust and up to date.
Track Record and Reputation: Crypto com has established itself as a reputable platform within the cryptocurrency community. With millions of users worldwide, the platform has built a track record of secure operations and reliable services.
---
Transparent and Competitive: Understanding the Fee Structure on Crypto com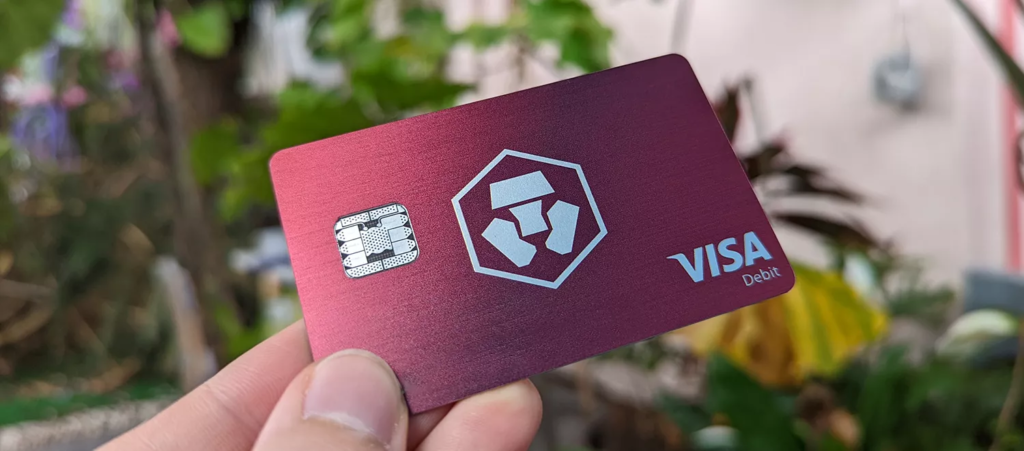 Crypto com offers a transparent fee structure that aims to provide users with competitive pricing while ensuring the sustainability of its services. It is important to note that fee schedules and pricing may vary depending on the specific services and regions. Here are some key aspects of Crypto com's fee and pricing model:
Trading Fees: Crypto com employs a maker-taker fee model for spot trading. Makers, who add liquidity to the order book, are generally charged lower fees compared to takers, who remove liquidity from the order book. The fee structure is tiered based on a user's 30-day trading volume, with higher trading volumes often resulting in lower fees.
Crypto com Card Fees: Depending on the card tier, Crypto com Cardholders may be subject to different fees. These can include issuance fees, delivery fees for physical cards, and annual membership fees. However, higher-tier cards typically offer additional benefits, such as higher cashback rates and exclusive perks, which can offset these fees.
Earn Fees: While Crypto com's Earn feature allows users to earn interest on their cryptocurrencies, there may be certain fees associated with specific products or services within the Earn program. These fees are typically disclosed upfront, ensuring transparency for users.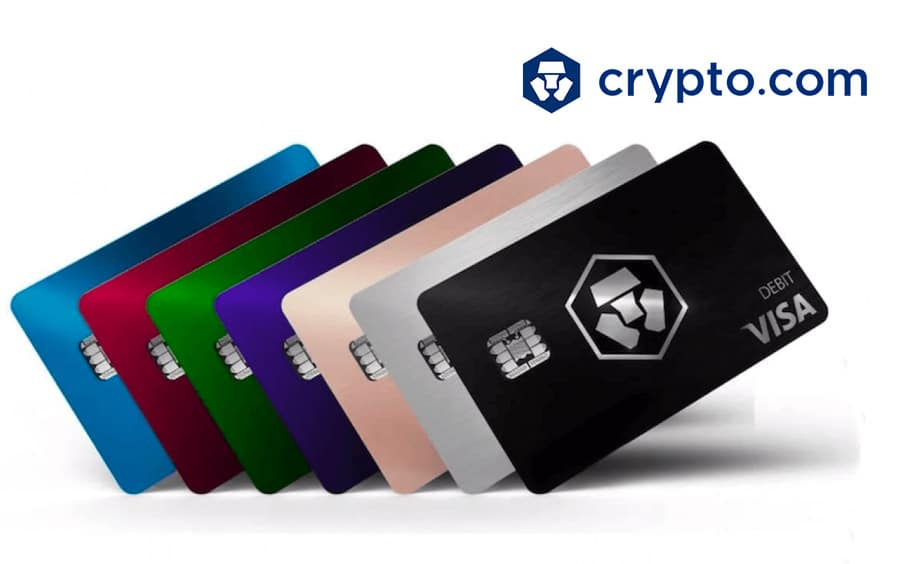 Exchange Fees: The Crypto com Exchange operates with a separate fee structure for trading cryptocurrencies. The fees can vary based on factors such as trading volume and membership level, with higher trading volumes often resulting in reduced fees.
Card Transaction Fees: While using the Crypto com Card for transactions, users may encounter foreign transaction fees or ATM withdrawal fees, depending on the specific terms and conditions associated with the card tier and usage.
---
---
This article is not investment advice. Do your own research before investing in the crypto currency market.