A bullish beginning of year for Bitcoin
2021 has been the expected year of reformation after 2020 held everything at a standstill due to Covid-19. But the first quarter has been green on the crypto market. Most of the cryptocurrencies have been having bullish moves since the quarter began. It is worth confirming all the top 50 cryptocurrencies had bullish moves. Only 1 in the top 100 had a bearish move.
The last month of the quarter, March has been lucky to have all the big announcements. It is in this month that Bitcoin hit a high of $61,700 and it has been struggling to hit that for the whole month but it has not achieved. Tesla announced to have Bitcoin as a payment method for making payments for Tesla cars. Visa announced using crypto in making payments using their card. Visa partnered with other bodies to allow USDC holders to be able to make payments as long as they have a wallet connected to Visa.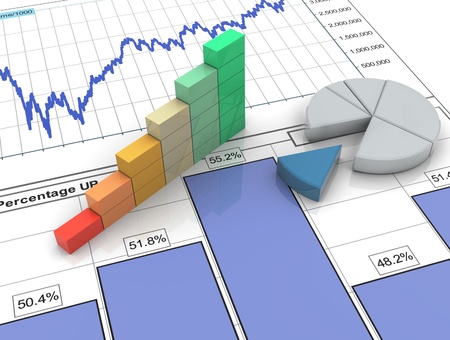 ---
Many news have impacted the prices
Other news that came in March is PayPal announcement to adopt crypto in making transactions. PayPal has not yet announced the cryptocurrency it will be using. Goldman Sachs and Blackrock also made an announcement and Goldman have started a desk for clients to trade cryptocurrencies starting with Bitcoin and Futures.
All this news have benefitted many of the cryptocurrencies but Bitcoin seems to be winning after every announcement. In January Bitcoin hit a high of $42,000 while ETH reached $1,449. Most of the other altcoins saw a double-digit increase. Ripple is still having issues with the US Security and Exchange Commission but it was left behind in reaping in the bullish move.
February was the month that was for major bullish movements. Only two coins brought a red trace in the market but altcoins like Binance (BNB), Cardano (ADA) and Polkadot (DOT) had an increase of over 103% and others up to 427%. Bitcoin moved to $58,000 highs and ETH had highs of $2,000.
---
A bullish first quarter
Generally, the first quarter has been bullish. ADA was the only coin that dropped. Cardano developers have said that the system is now fully decentralised therefore a rise in the value of ADA is expected. Mentioning Filecoin (FIL) as the only coin that made a three-digit rise of 445% in the first quarter. The rise may be because FIL announced Filecoin Trust and the company's acquisition of mining equipment.
Big names in crypto like the CEO of GLXY CN Mike Novogratz took it to Twitter to appreciate how the first quarter has been like in the crypto world. Many price predictions are still given, looking at how institutions and private users are embracing the use of cryptocurrencies. Bloomberg is predicting Bitcoin to be worth $400,000 by 2022. ETH is anticipated to stick at $2,000 in the second quarter.