The field of computer security is constantly evolving as malicious attackers work harder to achieve their goals. The popularity of artificial intelligence (AI) in recent months, especially tools like ChatGPT, has prompted Metateam to raise awareness of these new attack vectors.
Specifically, hackers introduce viruses into ChatGPT-related tools such as browser extensions and apps. Therefore, users trying to improve their productivity using these various tools may inadvertently download malware.
Guy Rosen, head of information systems security at Meta, explains that these applications are highly functional.
"For example, we have seen hackers create malicious browser extensions, available from official online stores, which claim to offer ChatGPT-related tools. In fact, some of these malicious extensions included functional ChatGPT functionality alongside the malware. This was likely to avoid suspicion from stores and users. »
For example, Meta's security team has identified about 10 malware families posing as ChatGPT or similar tools, and since March, more than 1,000 malicious links within apps in this group have been blocked.
Quels sont les objectifs de ces malwares ?
In many cases, the role of this type of virus is to grab and resell valuable information from infected computers.
Moreover, Guy Rosen asserts that these attacks are not limited to specific services. They can combine distribution sources such as LinkedIn, Facebook and TikTok for social networks and Chrome, Brave and Firefox for web browsers to increase the chances of infecting your machine pretending to be ChatGPT.
Some attacks are light, others deal more damage. For example, especially for cryptocurrencies, there may be fraudulent programs whose task is to find hot wallets with the aim of stealing private keys stored on machines. Aside from malware, it should also be kept in mind that each mode like ChatGPT brings its share of malicious actors. Use trends to increase your chances of winning, just like brands can do in their marketing campaigns.
As for ChatGPT, this explains why shitcoins with "GPT" in their name have appeared in recent months in an effort to boost the popularity of AI.
---
A second Drop NFT at Renault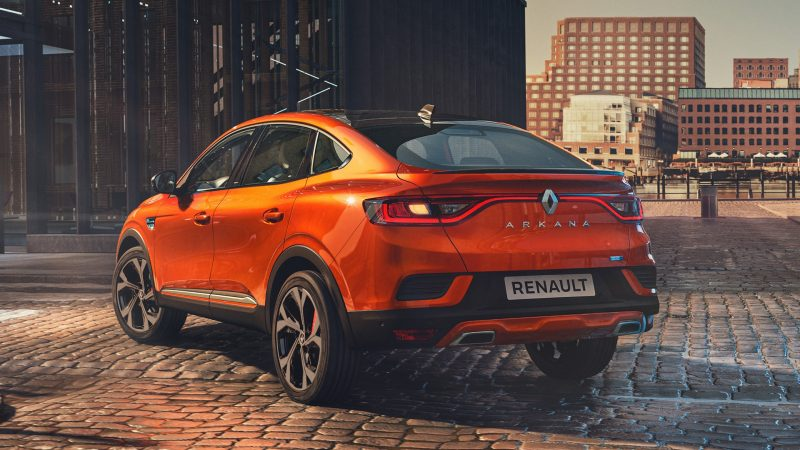 A few months after the launch of its very first collection of non-fungible tokens (NFT), Renault is modernizing itself once again and unveiling a second drop called "RACING SHOE5" which pushes innovation even further.
Today, the French automaker is launching 960 pairs of limited-edition digital sneakers that offer access to physical pairs and NFTs. The NFT acts as proof of authenticity for the owner and can be accessed by scanning the NFC chip hidden in the tab. shoes.
Always aiming to represent the automotive world, these shoes were custom designed and developed from five models of the brand's flagship sports model, the Renault 5 Turbo, launched in the 80s.
In addition, a sixth model has been designed in collaboration with the Renault community in tribute to the R5 Turbo 3E concept car, a 100% electric vehicle developed to celebrate the 50th anniversary of the original model.
Different pairs with two NFTs each represent the design of the car model. Thus, the rear inclination of the model represents the chassis of the car, the interior represents the upholstery and the straps embody the seat belts.
These sneakers are coming soon and can be obtained by purchasing the NFT version for €265. If you have any NFTs from the first collection, they will go on sale from May 15. The preview will be available from May 16, with a final public sale on May 17.
A certain attachment to the brand
Renault made its Web3 debut last December with the launch of R3NLT, a digital portal aimed at bringing fans closer to the brand by offering numerous exclusive benefits through an innovative blockchain-based system.
Accessible to everyone, from beginners to Web3 enthusiasts, the world of R3NLT opened its doors with the successful launch of NFT's first collection, 'genR5', in homage to the iconic Renault 5 of the 70s and 80s.
The new collection presented here by the Renault team reflects the company's desire to offer innovative products to the community.
"RACING SHOE5 proves that joining the R3NLT program means choosing a unique relationship with Renault! To live the RACING SHOE5 experience is to walk through the doors of our first immersive store dedicated to our first collector's edition of sneakers, it is also to be able to own the first digital twin as well as the first Renault digital passport. »
The various NFT collections offered by Renault are accessible to everyone and can be purchased not only with virtual currency, but also with traditional payment by bank card.
---
FTX recovers $4 billion following legal proceedings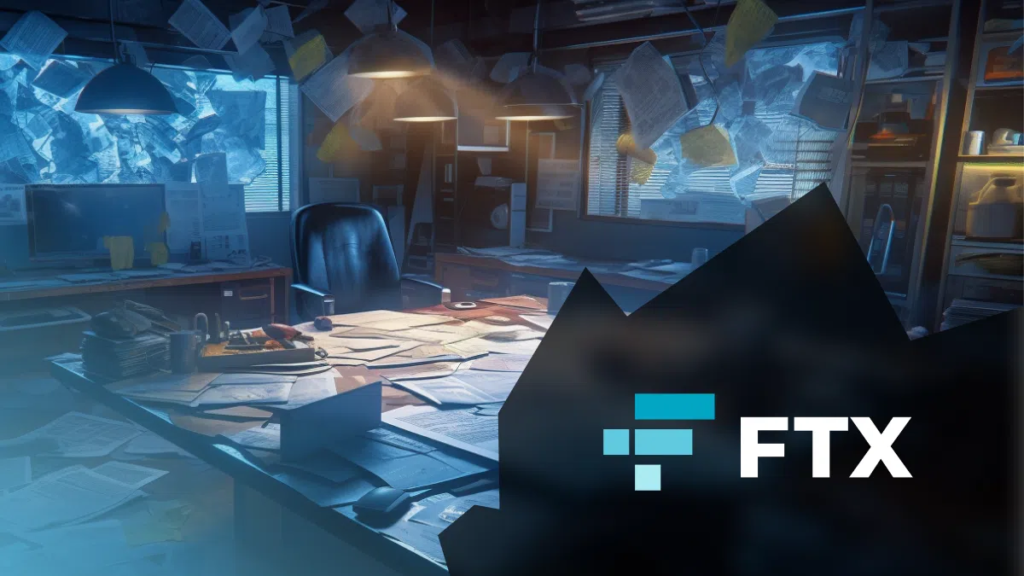 As part of the bankruptcy proceedings and to raise as much money as possible, the management of FTX, chaired by John Ray III, will invest approximately $4 billion in Genesis, a subsidiary of Digital Currency Group (DCG) . Bankruptcy since January of last year.
A May 3 filing in New York bankruptcy court described Genesis as the "primary funder" of FTX and Alameda Research, adding that the company "plays a significant role in their fraudulent business models."
The $4 billion claimed by FTX here relates to loans totaling $1.8 billion and a $273 million guarantee provided to Genesis by Alameda Research. In parallel, FTX withdrew $1.6 billion before Genesis went bankrupt, ultimately claiming $213 million from GGC International, a Genesis subsidiary based in Bermuda.
The various companies actually had a special relationship, as Genesis reportedly loaned $8 billion to Alameda Research in 2021. The deal is intended to allow FTX to repay millions of customers who owe more than $11 billion, according to the latest estimates.
FTX sold its tokens at ridiculous prices
On March 22, FTX's management team submitted a request to sell its stake in Mysten Labs, the company behind the Sui blockchain, whose eponymous token recently became a major player listed on the exchange. of cryptocurrency.
In fact, in August 2022, FTX invested $101 million to secure preferred stock in Sui in a Series B funding round that brought the company's valuation to $2 billion.
Thanks to this investment, FTX received a subscription form to buy the equivalent of 888 million SUI tokens at a preferential price. At the time of writing, if FTX had sold its quota at the current price of SUI tokens, the platform could have made a profit of over $1 billion.
Unfortunately, the FTX team sold some of its tokens in March before finalizing the sale of the entire allocation on April 14. In doing so, FTX sold all SUI tokens for $1 million. This meant that his income could have been multiplied by 1,000.
Along with the sale, FTX sold its stake directly to Mysten Labs, bringing the platform, previously managed by Sam Bankman-Fried, to $96 million in gross operating profit. These funds will participate in compensation operations for injured clients of the stock exchange.
---
Crypto of the week – Pepe (PEPE)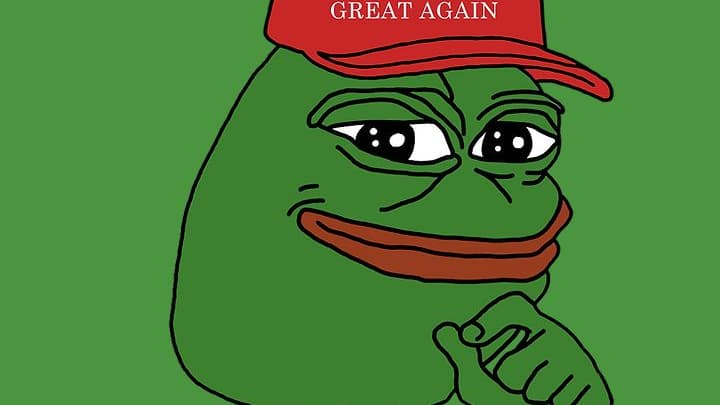 Pepe – Investors and fans of the meme have been flocking to it since April, so its value has exploded, attracting more and more curious people. However, this cryptocurrency has no use. Dogecoin and Pepe have many similarities. Both are cryptocurrencies and are based on very famous internet memes (Dogen the Dog and Pepe the Frog). Dogecoin and Pepe in particular have become successful cryptocurrencies against all odds.
Carefully crafted in mid-April, Pepe has grown in value impressively and now boasts a capital of $900 million. On May 1, it also entered the top 100 cryptocurrencies. But Pepe proudly claims he has 'no intrinsic value' and is useless.
With a Market Cap of €1,072,313,030, a price of €0.000002737, the price undergoes this week an increase of 1024.57%, pushing it up to 42nd place in the CoinMarketCap ranking.
Don't forget to read our news from last week!
---
---
This article is not investment advice. Do your own research before investing in the cryptocurrency market.