All you need to know about Crypto in May 2021
The fifth month of the year 2021 was an eventful one for the crypto world. There were rises and falls in my cryptocurrencies but generally, the falls were more than the rises. The market went all red, it reached a time when people thought it is over for cryptocurrencies. There were many things to learn during the crash that will remind people of what crypto is in the future. Like what Vitalik Buterin said,
"People have learnt from the crash and Elon Musk's tweets will be irrelevant."
Despite all the new things that happened, some institutions discontinued using crypto. Other countries went ahead to ban crypto, while others set up new regulations. Here is a breakdown of May crypto events.
Bitcoin and Altcoins almost crashed!
May was the month that saw the crypto world almost cripple after a moment of new highs and great inventions. Bitcoin, the cryptocurrency with the highest market capitalisation hit a new high of $64,000, the beginning of new hope for the $100,000 mark that Bloomberg had predicted. Things took a different turn when prices went dipping very fast and had hit $40,000 by 20th May. This was a few days after Tesla's CEO Elon Musk announced that Tesla has discontinued payments through Bitcoin.
Ethereum did well at the beginning of May. When Bitcoin had begun the dip Ethereum was making new highs. It was very lucrative over the first 2 weeks. However, things took a drastic turn when the rally was reversed. The price of Ethereum was hard hit and it had gone from highs of $4,332 to a price of $1,913. Ethereum co-founder Vitalik Buterin was affected by this dip when he lost his billionaire status for a few days.
Elon Musk suggested an increase in block size. Vitalik Buterin explained why the endeavour is impossible. Buterin sighted how increasing block size would jeopardize the decentralised nature of cryptocurrencies which is what cryptocurrencies are all about.
May has also seen newbies come up. Shiba-Inu token also nicknamed the Dogecoin killer. It made noise on the internet after hitting market capitalisation that surpassed that of Dogecoin. It is also in May where the Saturday night Live Show hosted by Elon Musk almost crumbled Dogecoin. The show was supposed to be a boost to Dogecoin. Analysts say Dogecoin will hit $1 before the end of 2021. Elon Musk didn't do the coin justice when he appeared without a Shiba-Inu neither anything to support the coin. To add to the pain, he called Dogecoin a "hustle." The price of Dogecoin moved from 72 cents and was selling at less than 50 cents by Monday morning.
It is in May when altcoins have made it to make more revenues through fees than Bitcoin. UniSwap hit $5.7 million in transaction fees per week while Bitcoin was doing $5.4 million. All these were less than what Ethereum was making.
It is worth mentioning, a council for Northern America Bitcoin miners was formed. The council's duty is to look through issues concerning energy and safeguarding Bitcoin from critics who are misinformed about Bitcoin.
The most important thing that came with the crash is the lessons. According to Buterin, people have learnt from the crash. He also commented that through the lessons, Elon Musk's tweet will not be relevant.
Before you go
Before May ended, prices started to turn green but choppy. People are still "In the dip" and the North America council working on energy is still ensuring that Bitcoin will be safe. Elon Musk is part of the council.
A well-known hacking group Anonymous issued a threat to Elon Musk for his tweets against cryptocurrency. The group has accused Musk of liquidating dreams and destroying lives. Anonymous posted a video on Saturday 5th June telling the world how Elon Musk has been a nuisance in the crypto world by manipulating the market.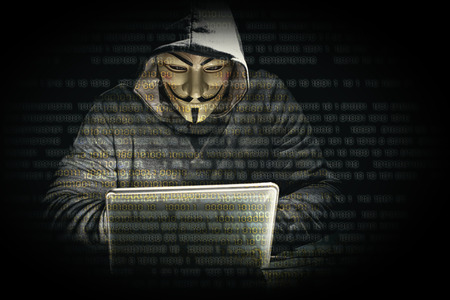 To sum up, May wasn't a good month for crypto. Nevertheless, it was learning season for positive minds. It will surely be remembered.