---
Deloitte and Sinclair Broadcast Group announced the launch of a new metaverse experience for the sports fans. Scheduled for the week of March 6. Sinclair is a television group that provides general local news content, including sports. It targets the broadcasters, THE national sports networks And international and the digital platforms.
This metaverse from Sinclair for sports enthusiasts is built using the engine Unreal from Epic Games. Engage your fans and viewers with the content they love. It was announced that the sporting community of Sinclair Broadcast Group went "beyond the season" in the metaverse. Indeed, this virtual universe will provide fans with an immersive pre-season, pre-game and in-game experience.
Deloitte Consulting CEO Dan Helfrich spoke about the project and his company's collaboration with Sinclair, describing the contents of the company's recent publication, 2023 Sports Industry Outlook. The latter indicates an accelerated link between the physical and virtual worlds in the sports industry. The event will provide fans with more ways than ever to access and consume sports content.
Specifically, these new fan engagement experiences are specifically based on objects of digital collection. They will be " advanced digital assets ". These collectibles also create new revenue streams for companies in the sports and Web3 industries.
Sports is among the list of industries that have used cryptocurrencies and blockchain to bring new products and experiences to fans. Despite the growing tension between the worlds of sports and Web3 during this crypto winter, both industries are benefiting from this collaboration.
---
Retreeb and the UN launch a collection of NFTs against malnutrition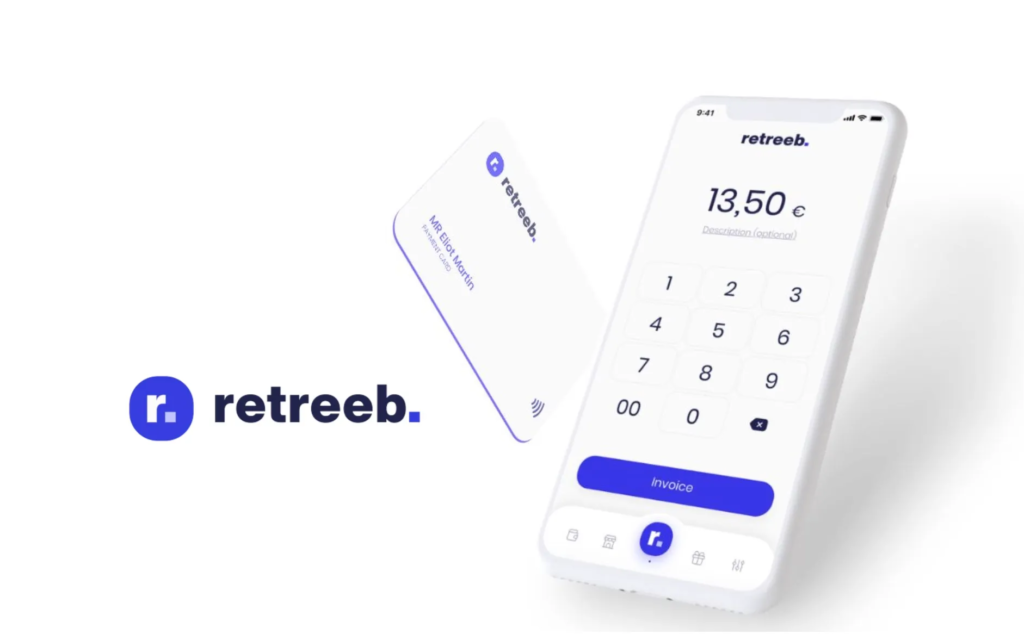 This NFT collection will be officially launched on Friday, March 3, 2023. The idea of Jérémi Lepetit, CEO of Retreeb, in collaboration with Unitlife, an initiative of the United Nations (UN), is to fight against chronic malnutrition. Chronic malnutrition is a widespread yet little-known disease.
titled " 17 goals for the future ", the collection presents the 17 Sustainable Development Goals set by the United Nations. This is in order to provide a common plan of peace and prosperity for people and the planet.
Each lens is represented by two digital artworks projecting an optimistic version and a dystopian version of the future. Each of them will release between 2 and 5 copies and will be auctioned today.
Chronic malnutrition is little known. In truth, it is a disease that affects approximately 150 million children in the world. This is the result of poor nutrition during the first 1000 days of a child's life, including in utero.
Children who do not receive adequate and nutritious food at this critical time in their lives suffer from irreversible conditions such as growth slowdown, A impaired brain development, A weakened immune system and an shortened life expectancy.
Thus, all profits from the sale of the 174 digital works of the 17 Future Goals collections will be shared with Unit Life. This initiative of United Nations is committed to fighting chronic malnutrition around the world.
---
EUROC – A new euro stablecoin exchangeable on Coinbase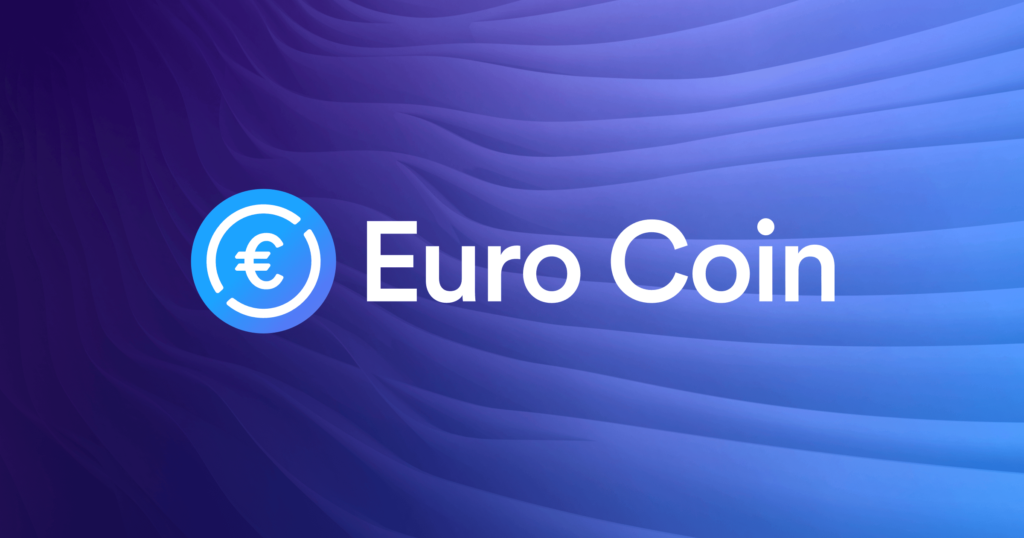 Until then, it was possible to deposit certain stablecoins in euros on the platform. For example Tether's EURT and Stasis Euro (EUR). However, EUROC will be the first euro-denominated stablecoin that can be exchanged for other cryptocurrencies on Coinbase.
Founded by Circle, which already issues USDC, EUROC is sometimes seen as one of the world's strongest contenders for a euro stablecoin. However, it still has a long way to go before it catches up with its biggest competitor. Its market capitalization is currently 29 million euros, against 205 million euros for the EURT.
Will the euro manage to make a place for itself in a cryptocurrency market saturated with dollars? For now, stable dollar market caps will not work in the same space. For example, USDT has a market capitalization of 66 billion euros. Another point that can be raised: the most commonly used euro stablecoins are issued by American companies. Closing out the EURC, Adan pointed out in an interview with Cryptoast:
"The issuance of EUROC by Circle is not the first event that attests to a deep and persistent problem for the European digital asset industry: stablecoins backed by the euro in relatively large volumes are issued by companies across the Atlantic. »
This American hegemony can be frowned upon because European players seem to be rare. Considering this, the future European MNBC dreams of becoming the hegemonic digital currency of the Old Continent. If in doubt as to whether this can be achieved, we can only note that there are currently no national cryptocurrency competitors.
---
The crypto of the week – Maker (MKR)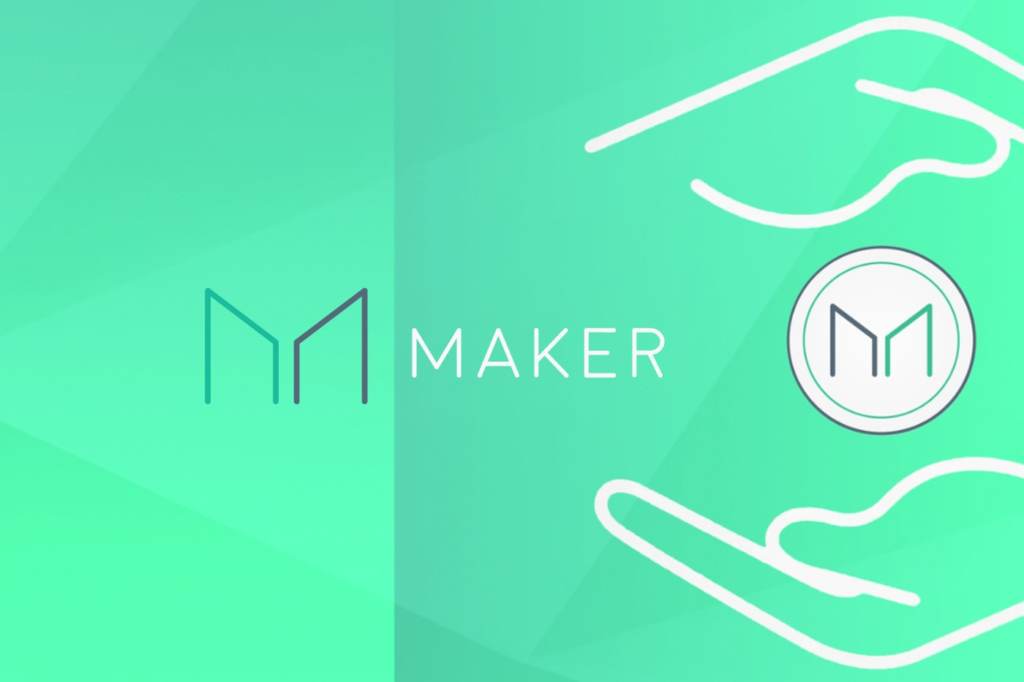 THE Maker (MKR) is a token ERC-20 native of Maker protocol, a decentralized finance (DeFi) project, referred to as the Multi-Collateral Dai System (MCD). It allows users to leverage their assets to generate Dai. A decentralized, community-run cryptocurrency that tracks the course of USD.
Maker acts as governance token, so MKR holders have the opportunity to vote on the development of the Maker protocol and on proposals affecting the use of Dai.
You are interested in the Maker (MKR), but you don't know what it is or where to start? Don't worry.
With a Market Cap of 866.825.600, a price at 885.19, the price undergoes this week an increase of 24.89%, causing it to rise to the 54th place in the CoinMarketCap ranking.
Don't forget to read our news from last week !
---
---
This article is not investment advice. Do your own research before investing in the cryptocurrency market.