tradingview alert: How to create a trade automatically? In this article we will introduce you to the "Signal TradingView" function present on our Wall Of Traders platform. We'll also show you how to use it to automate your trade creation from a tradingview alert!
---
TradingView, a Trading Platform for Technical Analysis
TradingView is a platform that allows its users to monitor stock and cryptocurrency prices in real time. It also allows you to perform various transactions and analyses. She is well known in the world of Forex trading or Crypto currencies.
On TradingView you can find several charts and many indicators personalized and customizable techniques as you see fit. The site also allows you to develop your own indicators if you have scripting skills.
The platform was established in Westville, USA in 2012 as a base for social commerce. It is for this reason that it also has a social network , that's what makes it so strong. Which means that it allows beginners or experienced traders to share or exchange their trading analyzes on the dedicated network.
However, TradingView is mainly used by several other trading platforms. Inasmuch as live stock chart provider principally. On Wall Of Traders for example, where you can directly find the TradingView charts during your trades.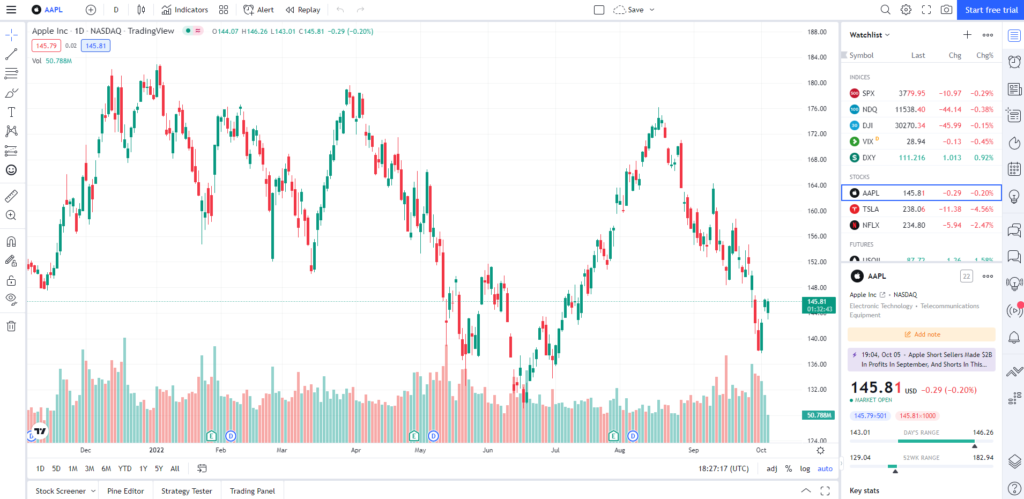 ---
What is a Alert used for?
A Alert is an signal or notification. It allows you to be notified of the evolution of a price, an indicator or a strategy.
Beginners and professionals alike can take advantage of TradingView's extensive features, which include more than 100 indicators. The point is to be able to analyze the price action of cryptos and test trading strategies. You can therefore create alerts that will notify you when an indicator is reached, for example.
It is set up on TradingView but TradingView does not allow you to create a Trade to a cryptocurrency exchange like Binance. For this, you can use Wall Of Traders thanks to our new feature " Signal Trading View ". Wall Of Traders will link TradingView and Binance automatically.
---
How to use a TradingView Alert on Wall Of Traders?
Prepare your Trade on Wall Of traders
Go to Wall Of Traders in Smart Trading. Click the checkbox " Signal Trading View ". Then copy I' Webhook URL as well as the message which you will paste directly into TradingView, in the " Webhook URL " in the tab " Alert ", as will be seen below.

Then, still in Smart Trading, prepare your trade or your robot. If you want the TradingView alert to trigger a single trade, click " Once only ". If you want the TradingView alert to trigger a Trade each time it is hit, click " Every time ". Then add the Entry, Take Profit and Stop Loss conditions.

Then click on "CREATE TRADE". To find this trade and modify it or close it in advance, you can find it in the "My Trades" menu of Wall Of Trades. It will be in "In progress" if you have chosen the "Once only" option. It will be in "Bot TradingView" if you have chosen the "Every time" option.

---
Create your alert on TradingView
To use a tradingview alert on Wall Of Traders, all you need to do is create a TradingView account. Once on the Home Page, click on " product ", then " graph+ ".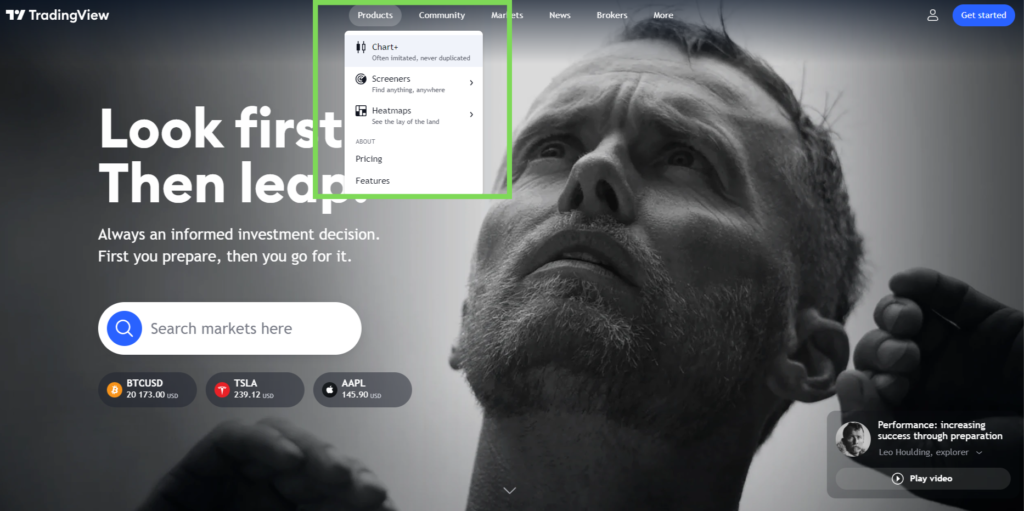 When this is done you should see a graph representing the course of a cryptocurrency, which you can of course change as you wish.
Then click " Alert " located at the top of your screen, the alert set-up tool should then open. Once this is done you must create your alert , for example an alert on Bitcoin resistance.

If you want to be notified each time this resistance is reached, click on " Every time ". This feature will allow you to create a bot. This bot will notify you each time the signal is reached. If you want the alert to go off only once, hold " Once only ". This feature will launch a single trade. The "Every time"/"Only once" setting must be the same on Wall of Traders and TradingView.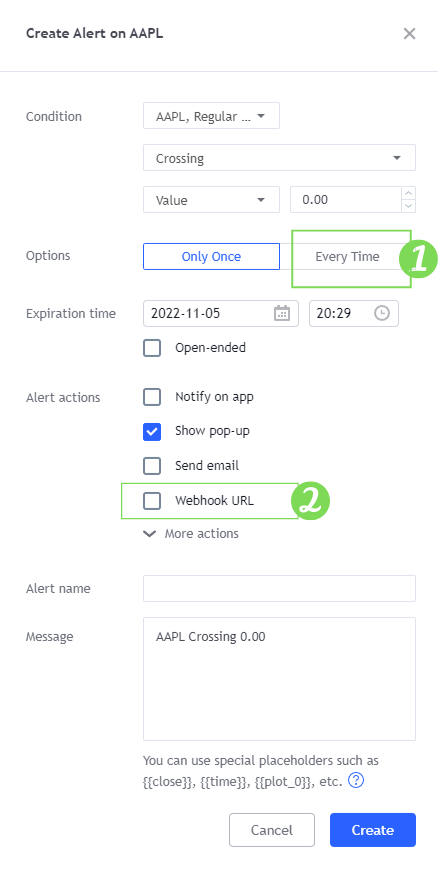 Remember, you had in the Wall Of Traders Smart Trading copy a URL and Message meant for TradingView. Paste Webhook URL as well as the message in the fields below.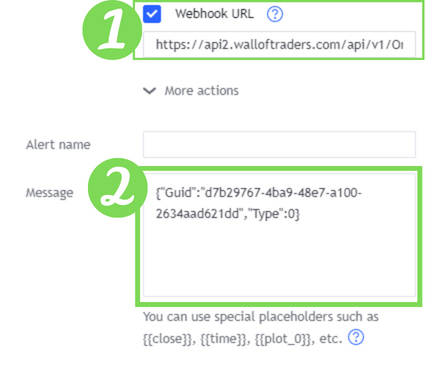 And now you know how to trigger a trade automatically from a tradingview alert! We hope you have enjoyed this article. Feel free to share it around you. Happy trading everyone!
---
This article is not investment advice. Do your own research before investing in the cryptocurrency market.