In this article we will introduce you to this cryptocurrency exchange platform and we will give you our review on Kraken.
---
Kraken Review: What is Kraken?
Kraken is a cryptocurrency exchange complete with low fees and a wide selection of tokens. It is also one of the few cryptocurrency exchanges based in the United States to offer advanced trading tools like leverage effects. The platform said it strives to be "the best and the safest". To see if this is true and determine if this is the best trading platform for you, I invite you to read this article.
---
Kraken Review: The Advantages and Disadvantages of Kraken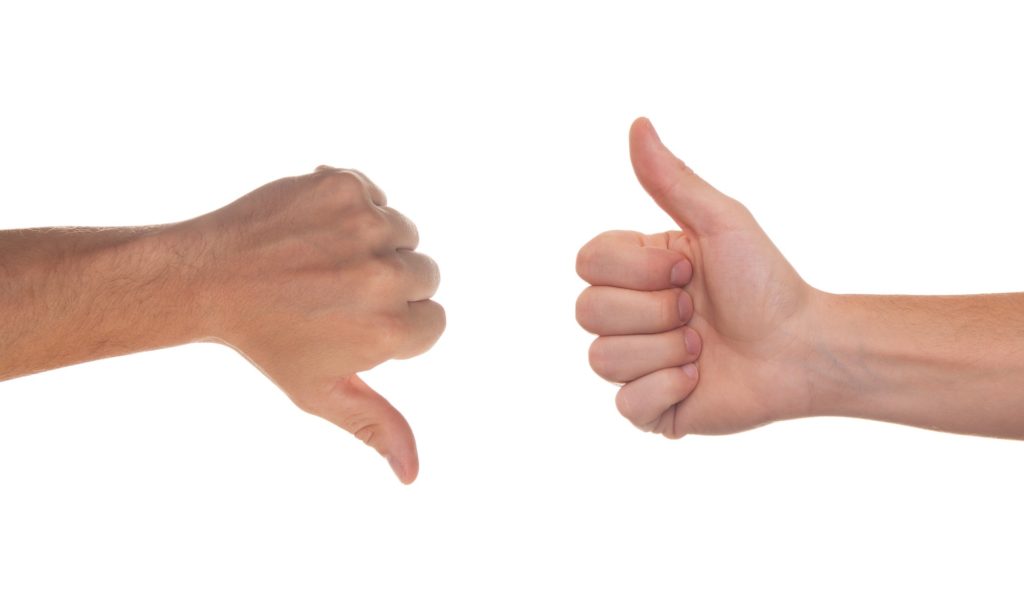 Advantages
Security
Diversity crypto-currencies
Features of trading advances
Fees reasonable
Several options of Staking
Disadvantages
Not suitable for beginners
New accounts limits
Timeouts for adding funds instead slow
Problem of Customer service
No support on taxes
Security
Founded in 2011 and launched in 2013, Kraken is one of the exchanges most important and oldest in the crypto world. From day one, the platform has focused on security. The fact that she doesn't have never been hacked for nine years speaks for itself.
---
Diversity of cryptocurrencies
Kraken offers over 160 tokens and works with seven fiat currencies. It's not the largest selection of digital currencies you'll find, but it's comparable to some of the best exchanges in cryptocurrency. This is an advantage over many trades which only offer a handful of tokens.
kraken works with currency pairs and not all currencies can be exchanged for other currencies. What are currency pairs? Imagine that you are on vacation in Germany and need to exchange dollars for euros. It is a currency pair. If you buy Bitcoin with some dollars or of Ether with some Bitcoin, you always exchange one currency for another.
---
Features of trading advancements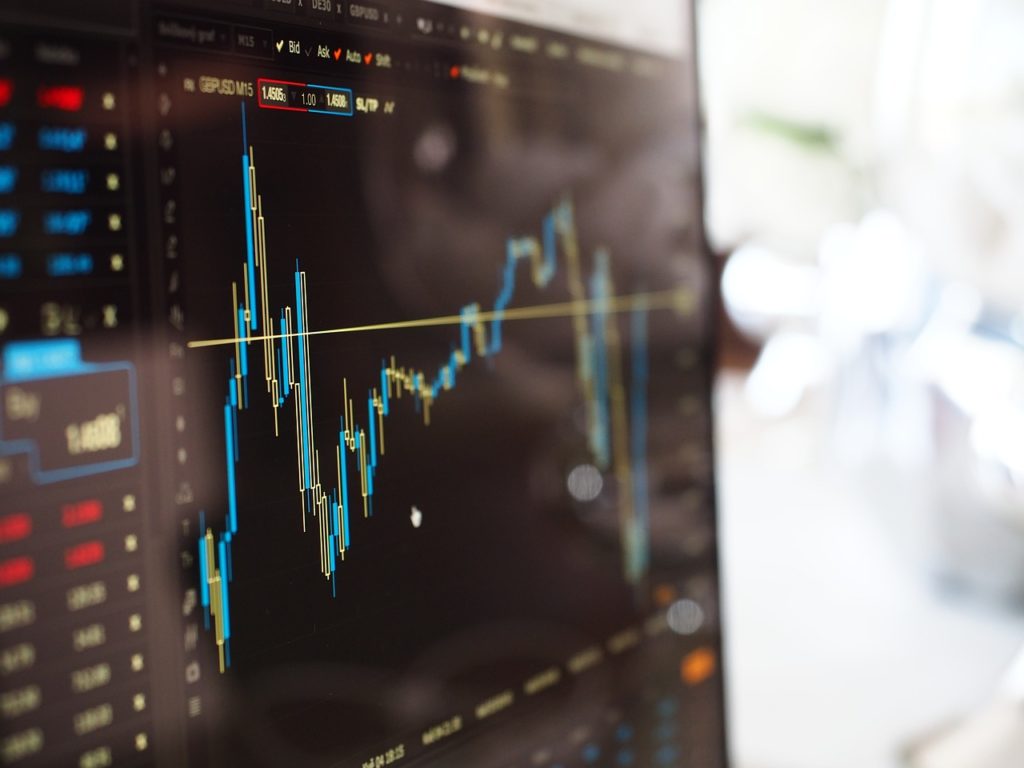 kraken is one of the few exchanges that offers the ability to add leverage effects, stop loss orders and short sell orders. It also has what is called a "dark pool" where a large number of investors can trade anonymously. Kraken lets you leverage currency pairs up to 5x and empowers crypto professionals to secure up to $500,000 margin.
Let's say you invest $100 in Ethereum. You decide to use a lever x5. If Ethereum goes up in value, your earnings will be multiplied by 5. But if Ethereum loses value, your losses will also be multiplied by 5. Cryptocurrencies are already an investment risk, and using leverage increases this risk exponentially.
---
Expenses Reasonable
The kraken fee are the same as those of several exchanges. It's not the cheapest platform out there, but it has lower fees than Coinbase. Transaction fees vary by course and generally depend on your transaction volume monthly. See your fees for deposits and withdrawals, as well as fees per transaction. Note that charges may increase if you use the instant purchase feature instead of going directly to the platform.
---
Several options of Staking
Users can stake more than 15 cryptocurrencies different and earn between 0.25% and 20%. Staking generally involves linking your tokens to help with the overall security of this blockchain particular. This can be a great way to generate passive income from your cryptocurrencies.
---
Kraken Review: How to transfer funds to Kraken?
To transfer funds to Kraken, go to the site, then at the top of the screen click " Buy Crypto ":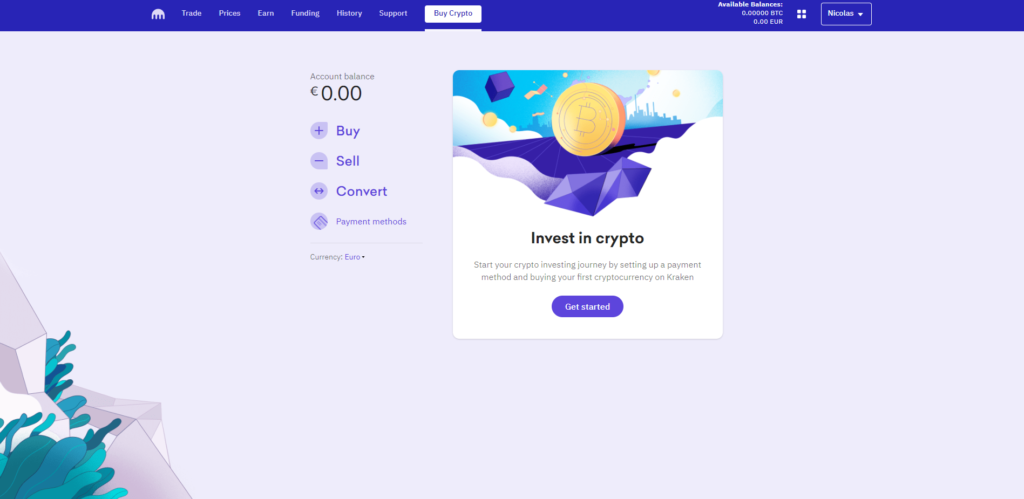 You will have the choice between " To buy ", " Sale " and " Convert ". Click on Buy and choose the cryptocurrency you wish to acquire.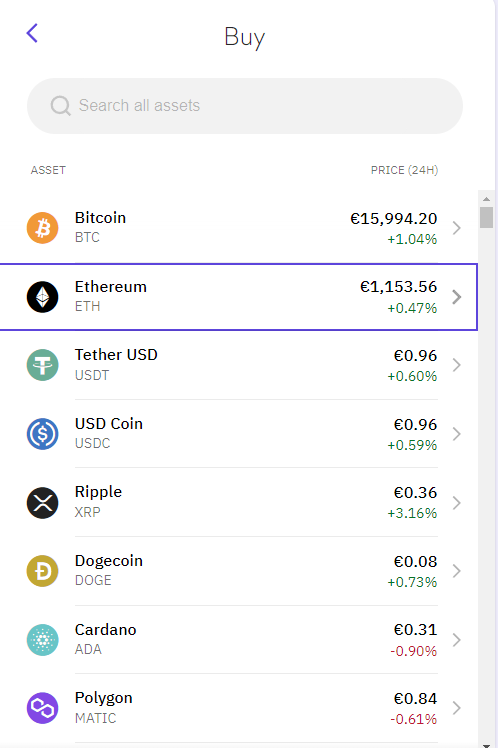 Finally, return your banking information and choose the amount you want to buy.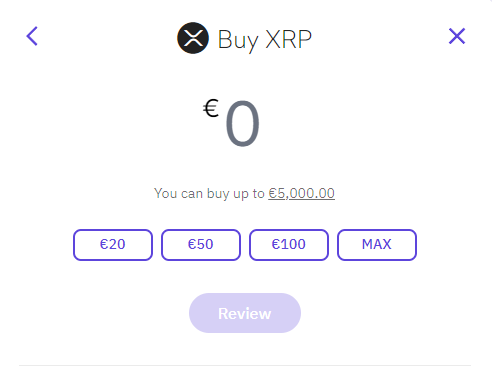 There you go, you just added funds to Kraken!
---
Kraken Review: How to place a trade on Kraken?
To get started, go to the platform kraken and create an account.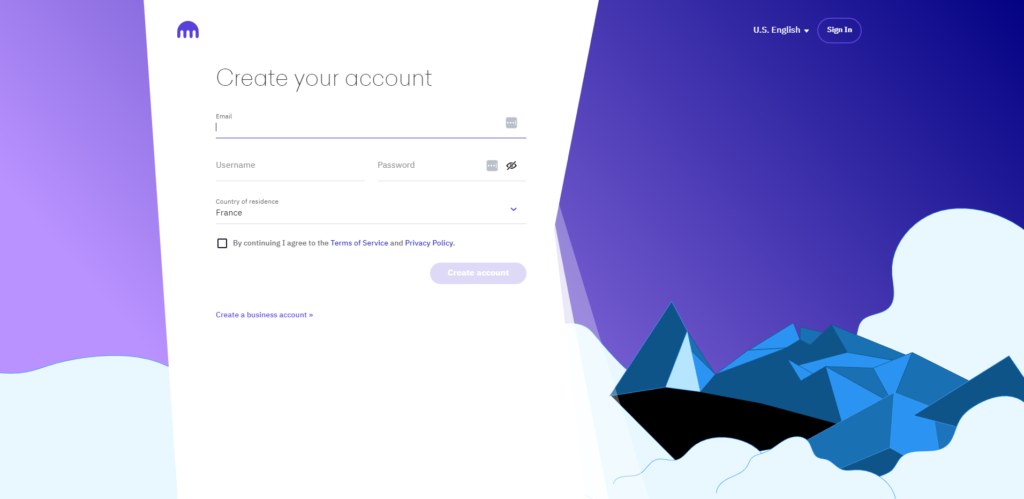 Then, click on the top right of the screen on your profile, then on " Security" and on " APIs ".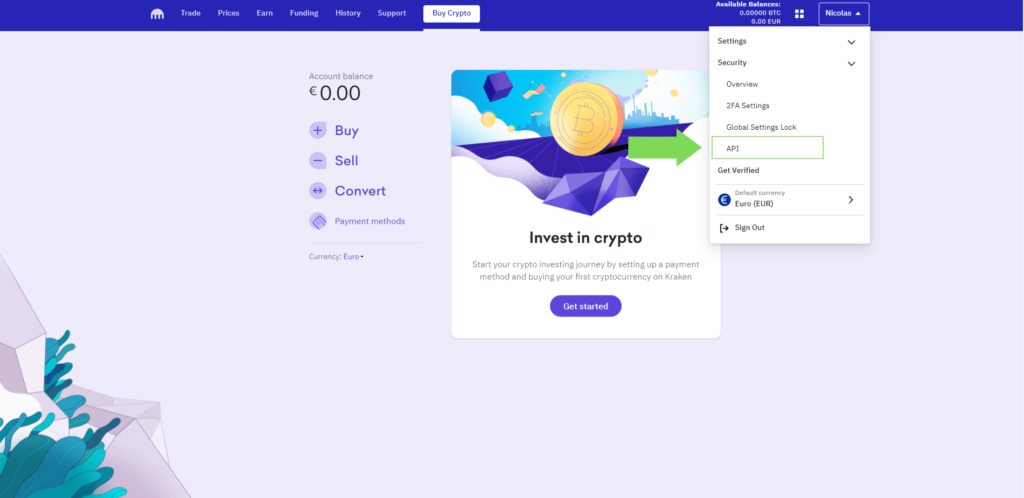 You will need to create an API Key with permissions of " Funds " and " Orders and Transactions ", except " Make a withdrawal ".

Then you will need to copy the API Key and the Private API Key.

To continue, go to Wall Of Traders in the " Accounts " and click on " Add an exchange ".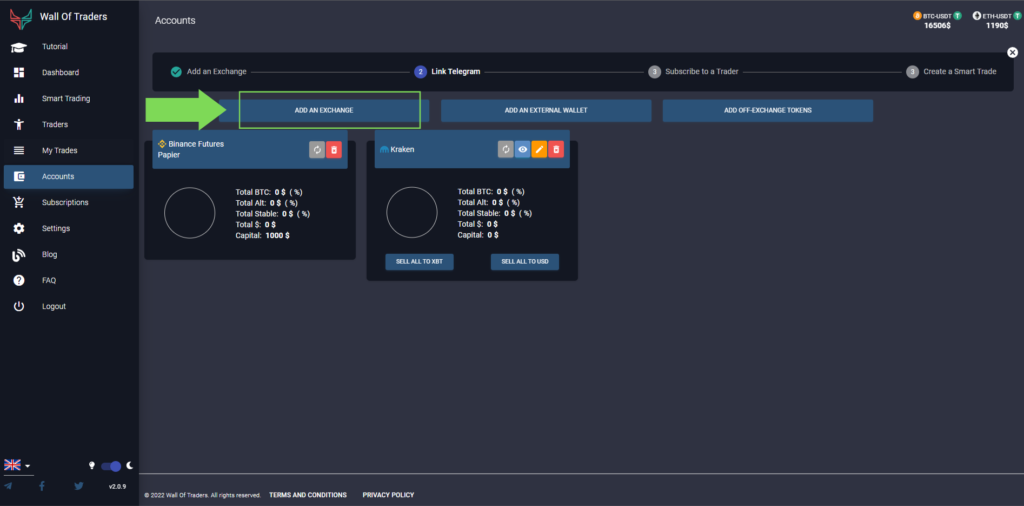 Then in " Exchange name ", choose Kraken and paste the API Key and Private (or Secret) API Key, then create the exchange.
Then click " SmartTrading ", in " Account name ", choose " kraken ".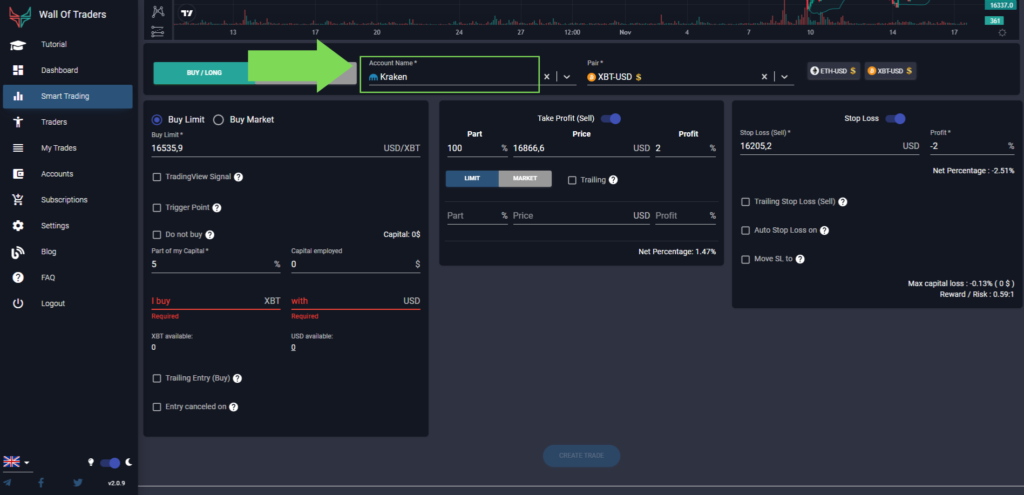 There you go, you can now place your Kraken trades via the Smart and Copy Trading tool Wall Of Traders !
---
I hope you enjoyed this article and that it was helpful to you, feel free to check out our other blogging, I'm sure they will be very useful to you!
---
This article is not investment advice. Do your own research before investing in the cryptocurrency market.
---