The Solana cryptocurrency is a blockchain platform which was launched in 2020. She presents herself as a fast alternative And inexpensive to existing blockchains. In this article, we will explore the features of Solana and see how it differs from other cryptocurrencies.
---
Solana technology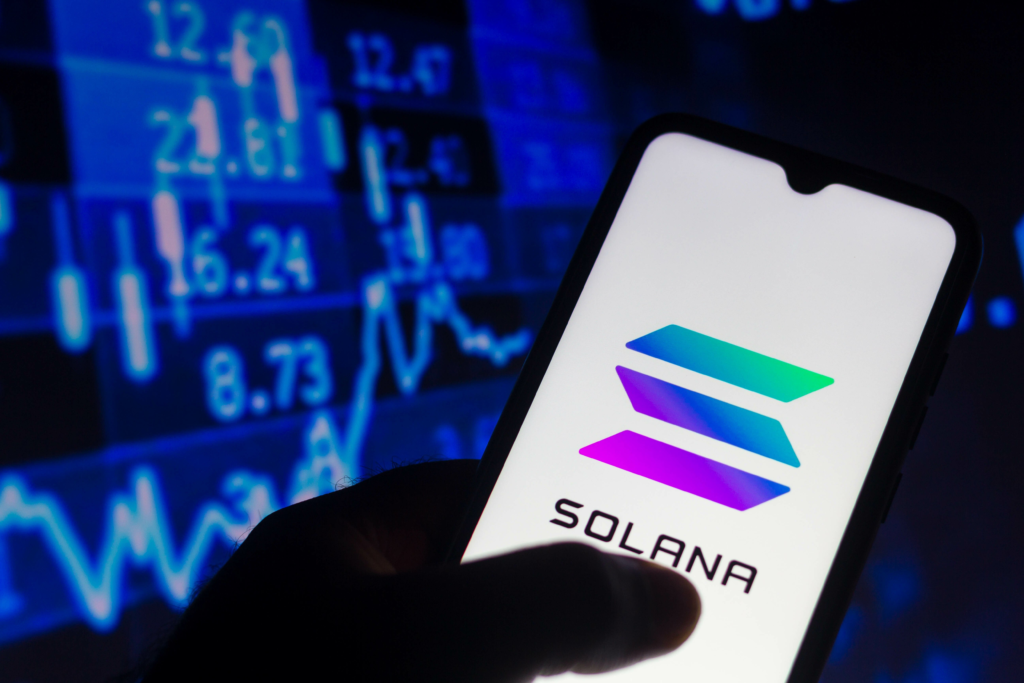 Solana's technology is based on a unique architecture called Proof of History (PoH). It allows transactions to be validated quickly and efficiently on the blockchain. Unlike other platforms that use consensus algorithms expensive in energy, PoH uses a linear cryptographic log to record transactions in chronological order. This approach significantly reduces the processing costs transactions while maintaining high speed and enhanced security. Indeed, relying on PoH, Solana can process a large number of transactions simultaneously, with a fast confirmation time.
This unique technology gives Solana a competitive advantage on other platforms blockchain. Additionally, the platform is compatible with Ethereum, allowing developers to build interoperable applications. In short, Solana's technology offers an innovative solution to the problems of scalability, of speed and of transaction processing cost, and is constantly evolving to meet the needs of users and developers.
---
The scalability of Solana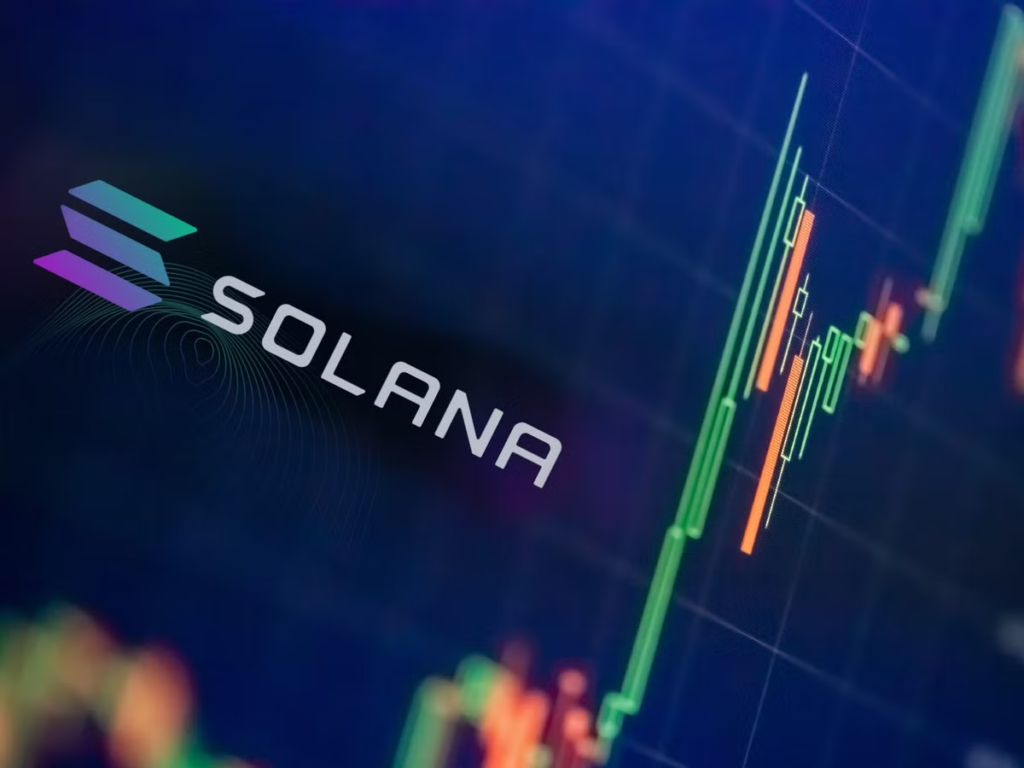 Scalability is a major issue for many blockchain platforms. Solana was designed to meet this challenge. It uses a transaction validation method called Proof of Stake (PoS), which allows transactions to be validated with reduced power consumption compared to traditional consensus algorithms. This means that the platform can process more than 65,000 transactions per second, making it one of the fastest blockchain platforms out there.
Additionally, Solana uses an innovative approach to clustered transaction validation. It allows multiple validator nodes to work together to process transactions faster and more efficiently. This method also improves the network resilience in the event of a node failure or failure.
In sum, the scalability of the platform is one of its main competitive advantages. This makes it a blockchain platform of choice for users and developers looking to transact a large volume transactions quickly and in a way inexpensive.
---
The Solana Token (SOL)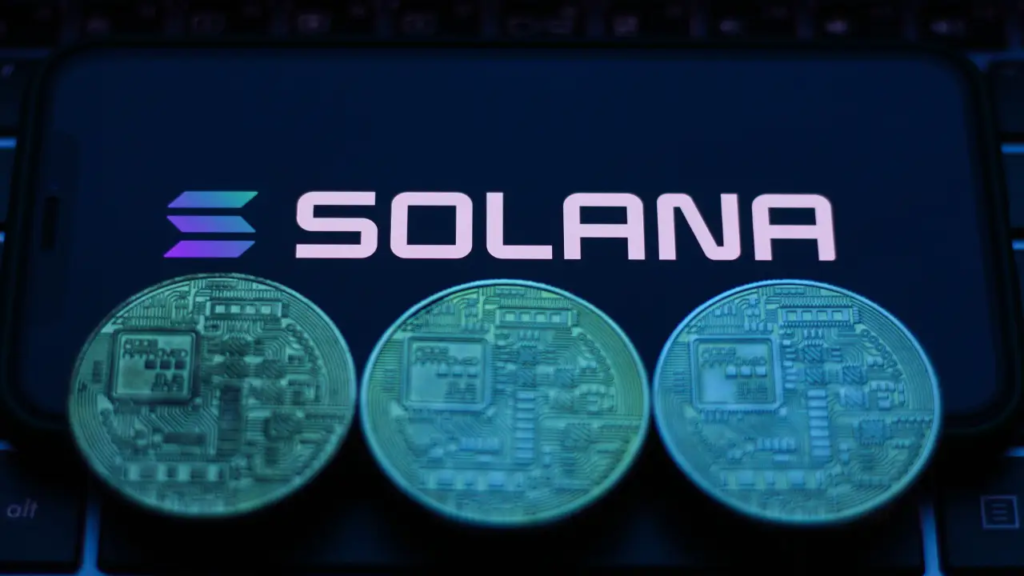 The Solana Token (SOL) is the native cryptocurrency of the Solana platform. It is used to pay transaction fees on the Solana blockchain, as well as to access services and applications built on the platform.
The SOL is also used as a means of remuneration for the validators of the Solana blockchain. They earn rewards in SOL by validating transactions on the network. The SOIL is a deflationary token, which means that the total number of SOLs in circulation decreases over time.
A part of every transaction is burned, thus reducing the supply of SOL. This helps to keep the value of SOL rising, in addition to its high demand. The SOL experienced a rapid growth since its launch in 2020. She became one of cryptocurrencies most efficient on the market.
In sum, SOL is a key part of the Solana ecosystem, providing compensation benefits for validators and practical use for platform users.
---
Platform apps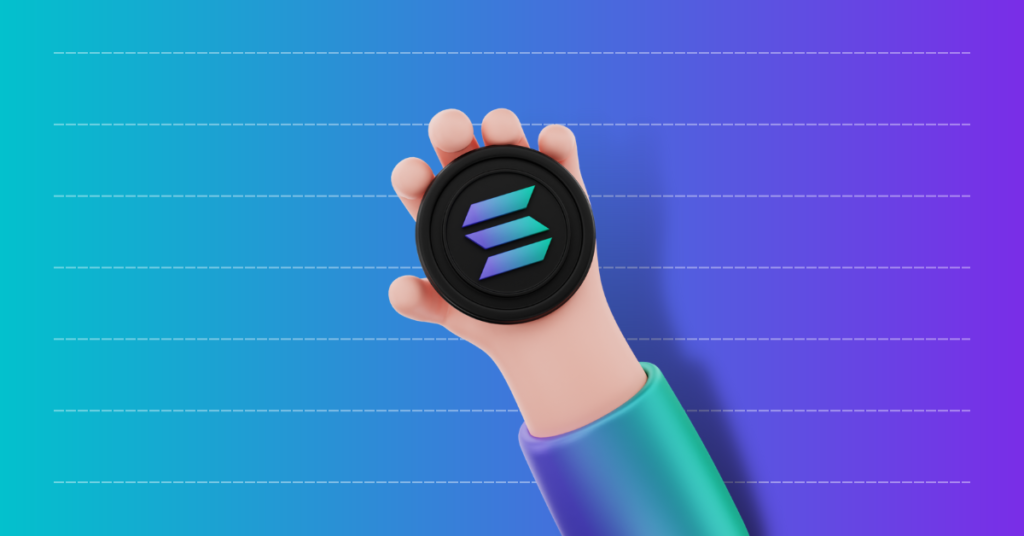 Solana offers a robust and scalable platform for blockchain application developers. With its high scalability and low latency. Solana allows you to build decentralized applications (dApps) of high performance.
They can process a large volume of transactions in real time. The platform is also compatible with Ethereum. It thus allows developers to build interoperable applications, using token standards Ethereum. There are already many applications built on Solana.
Ranging from cryptocurrency trading platforms to decentralized online games, to decentralized lending and borrowing applications. Additionally, Solana is a platform of choice for decentralized finance (DeFi) projects.
It offers services such as staking, liquidity pools, and borrowing and lending options. In sum, the platform offers enormous potential for application developers blockchain, thanks to its scalability, low latency and compatibility with Ethereum.
---
The advantages of Solana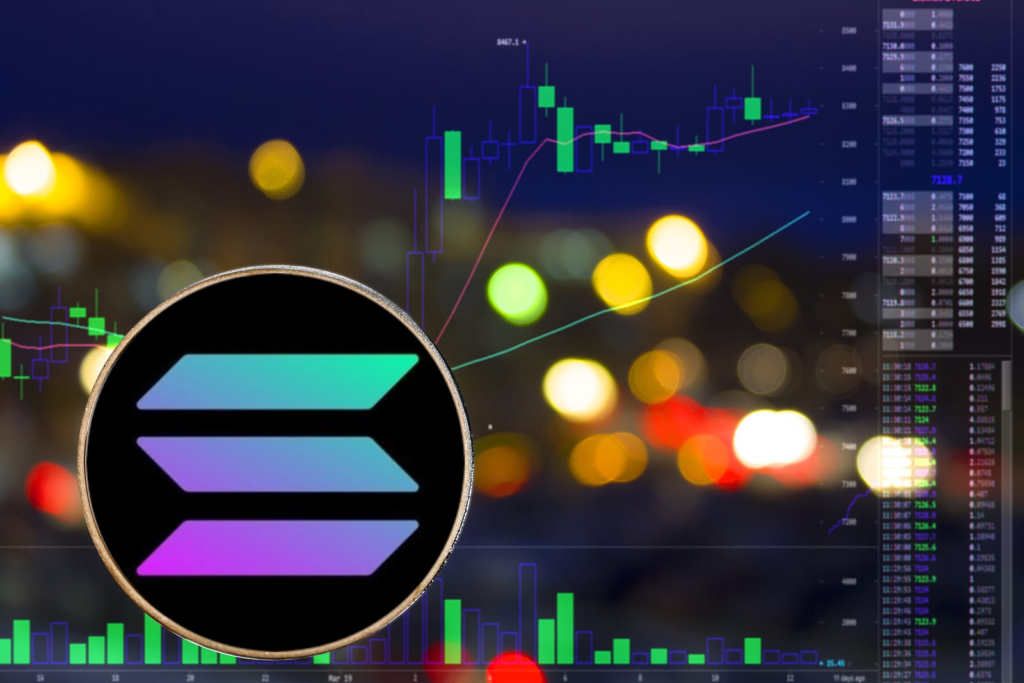 Solana has many advantages for blockchain users and developers. First, the technology Solana allows a exceptional scalability, making it possible to process thousands of transactions per second, with relatively low transaction fees.
This provides a smooth and fast user experience, without compromising the security or decentralization of the platform. Additionally, the platform's low latency enables fast and efficient communication between nodes, reducing wait times for transactions and user interactions.
Solana is also compatible with Ethereum, allowing developers to create interoperable apps And to exploit the Ethereum ecosystem. Finally, the SOL cryptocurrency offers benefits such as remuneration for blockchain validators and convenient use for platform users. In sum, the platform offers an exceptional user experience, as well as enormous potential for blockchain application developers. It offers a robust, scalable and interoperable ecosystem.
---
Conclusion
Solana is an innovative blockchain platform that offers significant advantages over other cryptocurrencies. It is designed for resolve scalability issues and of transaction processing speed. This while providing enhanced security. Thanks to its unique technology and its constantly evolving decentralized applications. Solana is an attractive option for users and developers looking for a high-performance alternative to existing blockchains.
You will surely like our other articles on the main cryptocurrency news, for example: "XRP cryptocurrency: between advantages and controversies", "Dogecoin: a popular crypto on the rise?" ", "Shiba-Inu: A cryptocurrency with the best community? ", "Stellar and Stellar Lumens (XLM) – Explained" and "Solana: The Fast, Scalable and Inexpensive Cryptocurrency".
---
---
This article is not investment advice. Do your own research before investing in the cryptocurrency market.