Tether stablecoin : History and Stability
Tether is a stablecoin pegged to a fiat United States Dollar. It is a blockchain-based cryptocurrency. It is a digital dollar because its value is equivalent to 1 USD. Also known by its ticker symbol USDT, it has been in existence since the year 2014. It all started in 2012 when J.R Willet proposed the building of new crypto currency on the Bitcoin protocol. The idea was used to build a currency that was Mastercoin.  Mastercoin is the technological foundation of Tether currency.  2014 saw some members of the Mastercoin idea come together to establish Realcoin, which was later the same year renamed Tether.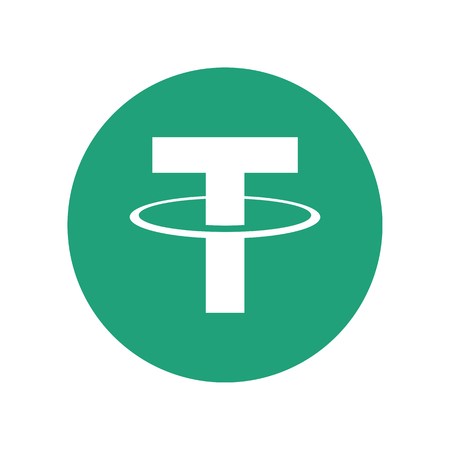 This cryptocurrency is not affected by the price of Bitcoin, neither do swings in the crypto market sway it. It is used by investors and traders for its liquidity. Tether allows traders and investors to get in and out of cryptocurrency positions without huge price changes. The ability to let traders in and out of the market keeps the value of the cryptocurrency market stable. As opposed to Bitcoin and Ethereum, it is basically used for value stabilisation, transparency in trading and its offer for minimal transaction fees and not a medium of exchange or a mode of storage of value.
---
Tether stablecoin : The Blockchain
Tether exists in several blockchains. These are; Bitcoin Omniversion, Ethereum, EOS and Tron. Depending on the investor's needs, they will choose a blockchain that has properties that favour them. You may use the OmniBitcoin for its guaranteed safety and immutability. The EOS (ERC20 token) is a choice for investors who are looking to make passive income. It is for a fact through statistics that not many keep this stablecoin on the Tron network.
The Bitcoin Omniversion consists of a three-layer stack. The Bitcoin blockchain which is the transactional ledger and runs the consensus algorithm. Omni which is the second layer is present for the creation and destruction of digital Tether coins. It also tracks and reports all tokens in circulation. It also performs another of sending and storing tokens securely and anonymously. Tether Limited is the business entity that manages fiat deposits and withdrawals from the Tether reserve.
---
The company behind this stablecoin
When you use fiat deposits to acquire this stablecoin, USDT Limited sends the corresponding amount of USDT Tokens to the user. In the event of a command to convert to fiat currency, sold Tether are destroyed and removed from circulation. ERC2O Tether is now the major blockchain being used in Tether transactions, followed by Omni.
This cryptocurrency has been unfortunate with malpractices that have led to a loss. Like Ethereum, Tether was hacked in November 2017 and lost $31m. The hackers did a hard fork which made the tokens untraceable.
The company behind this stablecoin was also accused of price manipulation of Bitcoin Bull Run of 2017 using its USDT reserve. IFenix which is the parent company of Tether was also accused of using its USDT reserve to cover a loss of $850m at Bitfinex. All the claims against Tether have been rejected and said to insubstantial.
The biggest question remains whether Tether has enough reserves that can adequately cover the circulating tokens. It remains a mystery since the reserves have not been audited. However, the company has gone forward to assure people that every Tether is backed by cash or cash equivalence. Since this it has been circulating for a long time and is very liquid, it is not too risky to trust this cryptocurrency that is in the top 5 biggest market cap.
---
We hope you know better about the best known cryptocurrency stablecoin. You may share or write a comment, we will answer all questions.
You will surely like our other articles on the main Stablecoin facts, for example: "Tether: the controversial stablecoin leader", "Frax: a newcomer to the world of stablecoins", "USD Coin: a stablecoin supported by the most major cryptocurrency company", "Dai: a decentralized Ethereum-based stablecoin" and "BUSD: Binance's stablecoin for use in exchanges and DeFi".
---
---
This article is not investment advice. Do your own research before investing in the cryptocurrency market.