Last September, Jesse Powell announced that after careful consideration. He wanted to step down as CEO of the Kraken exchange to focus fully on cryptocurrency adoption.
A few months later, the transition within the exchange finally took place. One of the oldest cryptocurrency exchanges will be taken over by Dave Ripley. Exchange co-founder Jesse Powell will become CEO.
Therefore, as he himself announced earlier. Jesse Powell will focus on improving the user experience for Kraken and the various products offered on the platform.
According to a press release, these months of transition were necessary for Kraken to be firmly positioned for the next phase of market growth. Especially with a change of direction. In addition to the roles of Chief Executive Officer (CEO) and Chairman of the Board. A new General Manager for North America has been hired, in addition to two key positions and various internal promotions.
Jesse Powell, a historical proponent of the free Bitcoin (BTC) philosophy, reiterated his full confidence in Dave Ripley.
"Dave has been an incredibly valuable colleague and partner for years. There is no other leader in this industry with the belief, experience and crypto character that Dave brings. As the founder himself, he has a deep and unparalleled understanding of our business, our customers and the opportunities available to Kraken. »
Should we expect changes at Kraken?
2022 has proven to be a turbulent year for the cryptocurrency market. Kraken is one of the leading companies that continues to bolster its offerings with Terra (LUNA), 3AC, Celsius, and most recently FTX.
In fact, last December, the exchange officially launched Kraken Pro. It is a fully modular and advanced trading platform, which was previously in beta. At the same time, the free advertised non-fungible token (NFT) platform was launched in the testing phase.
According to Dave Ripley, the ever-growing supply is:
"As we move forward, the challenges and opportunities will continue to change. Kraken's mission and values ​​will remain deeply rooted in its DNA. We remain committed to driving cryptocurrency adoption and unlocking its full potential.
---
He steals Russian Bitcoins for Ukraine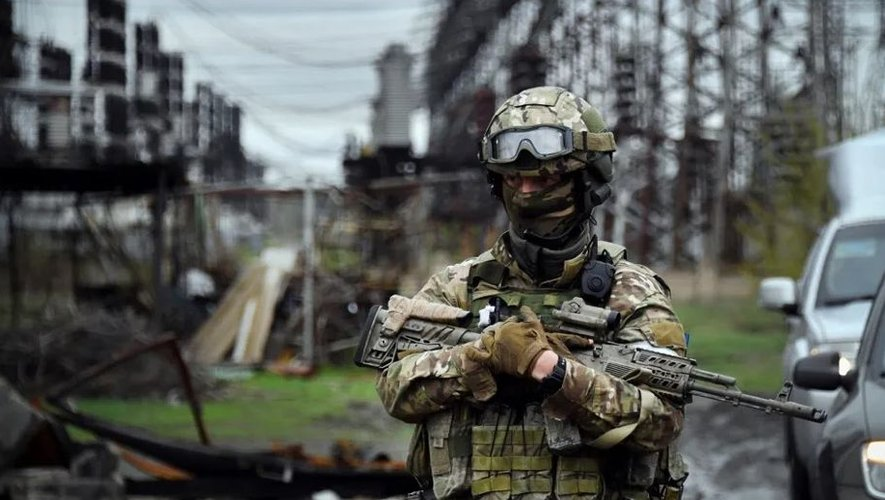 This modern version of Robin Hood has been doing the rounds of the network for a few days. An unidentified hacker, apparently pro-Ukrainian, allegedly stole cryptocurrency from addresses linked to Russian authorities. According to a Chainalysis report cited by a colleague from Coindesk. This person allegedly found bitcoin wallets from the Russian General Directorate (GRU), the Federal Security Service (FSB) and the Secret Service (SVR).
A total of 986 wallets were reportedly identified and the person left a message in Russian. He explains that the wallet in question may have been used in a cyberattack. That's why he stole those funds. It could be someone associated with these institutions, but nothing is certain at this time.
Chainalysis performed an analysis and confirmed that three of these addresses had already been identified as being associated with the Russian government. Two of them are linked to the SolarWinds hack. Another was used in a disinformation campaign during the 2016 US presidential election.
$300,000 BTC Destroyed, Rest Redistributed
According to Chainalysis, this person destroyed $300,000 worth of Bitcoin belonging to a Russian government agency. It should be noted that he carried out this "destruction" a few weeks before Russia invaded Ukraine. He then resumed these thefts, but the stolen BTC was sent to charity addresses linked to Ukraine.
We do not know more about the identity of this mysterious hacker.
"This person could have infiltrated the structure of hackers working for Russia, or he could be an employee of the Russian secret service, who became a deserter. »
Either way, it shows that cryptocurrencies have indeed become a tool of war between Russia and Ukraine. The Ukrainian government has already recouped tens of millions of dollars through donations…and the Russian government seems to be strategizing on this as well.
---
Romania launches an NFT Platform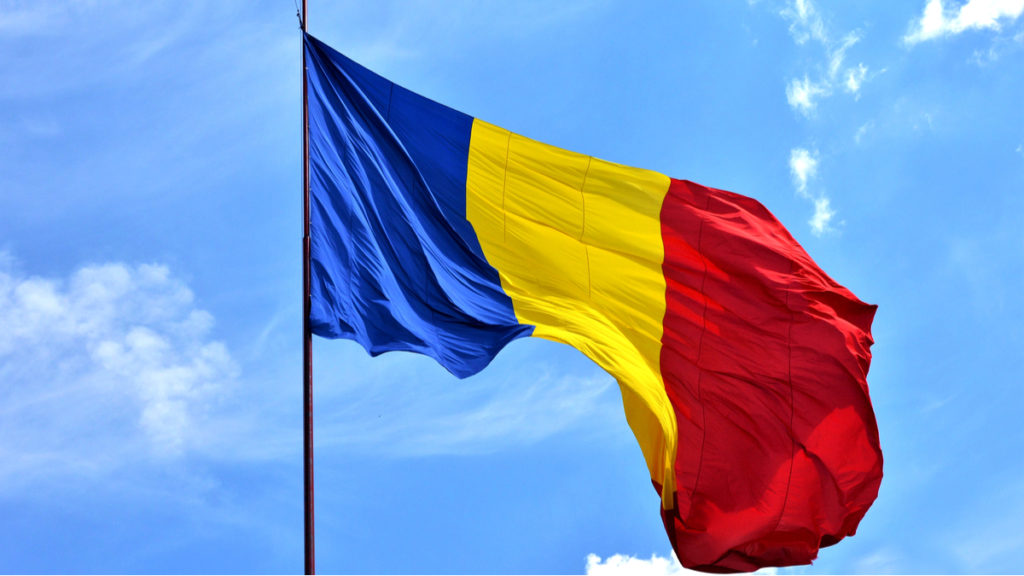 "We are creating a bridge between the younger generation and the values ​​of public institutions," he confirmed that an NFT exchange platform dubbed ICI D Services will be available from tomorrow.
In addition, many other services are offered. In particular, the creation of decentralized domain names and the top-level domain (TLD) ecosystem. The development of these services, launched last year, was supported by the Ministry of Research, Innovation and Digitization.
Institutions will have priority access to these services. Specifically, these are different use cases of NFTs that can meet institutional needs. Their proliferation in recent years and the mechanisms that allow them to propose have therefore attracted the attention of research institutes which have received the green light from the ministry.
Five unique NFT collections will be provided at the start of the project. They have been developed in collaboration with major Romanian organizations and institutions as well as sports personalities. It is home to the country's main news agency, swimming record holders and the local Olympic committee.
This initiative demonstrates the growing appetite of organizations for Web3. It also shows that the NFT sector is moving out of profile picture collections and into technology. This is an important step towards greater democratization of the sector.
---
Crypto of the week – Casper (Cspr)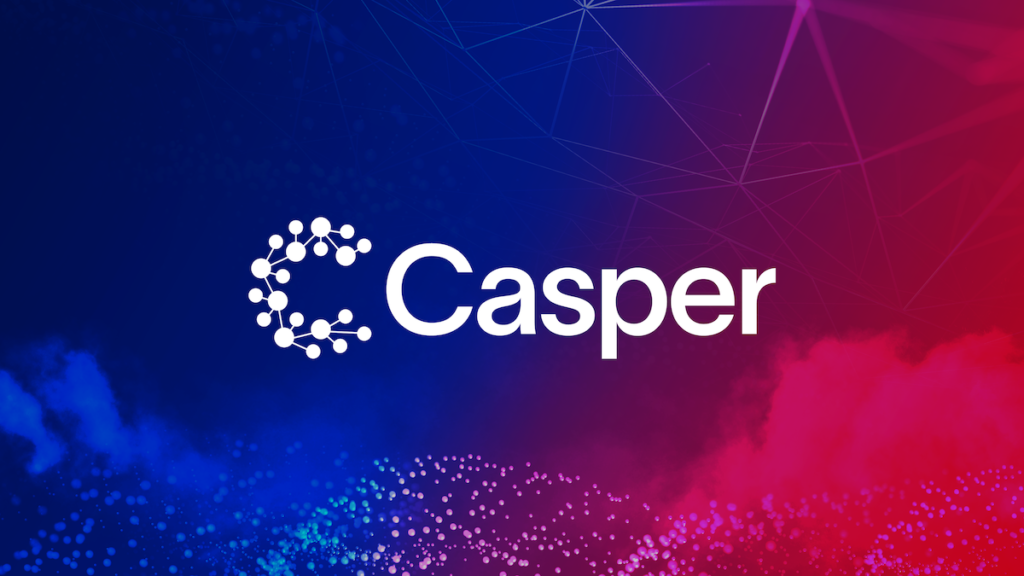 Casper is an open source blockchain optimized for businesses and developers. It is the first proof-of-stake blockchain built on the original Casper Correct-by-Construction (CBC) specification to accelerate the adoption of blockchain technology. Casper's network enables the creation of new sustainable markets, unlocking value through the tokenization of virtually any asset without compromising performance or security.
Ethereum developers designed CBC Casper (an algorithm, not a currency) with the aim of bringing flexibility and finality to blockchain-based consensus protocols.
Casper is flexible and facilitates transactions because the estimated time between blocks adapts to network conditions. Finality, on the other hand, ensures that transactions are immutable and irreversible once propagated, which increases network security and trust.
With a Market Cap of 585,860,300, a price at 0.0533, the price undergoes this week an increase of 18%, making it rise to 68th place in the CoinMarketCap ranking.
Don't forget to read our news from last week!
---
---
This article is not investment advice. Do your own research before investing in the cryptocurrency market.