The Binance Leaderboard API is a feature offered by Binance Leaderboard that allows traders to rank themselves according to their performance. Traders with the best results are displayed at the top of the Binance Leaderboard. This allows other traders to follow their activity.
Binance Leaderboard API provides users with easy access to all Binance Leaderboard data. Using the API, it is possible to retrieve information on trading positions and trader performance. But also other market data such as prices, volumes and order books.
With Wall Of Traders, you have access to a smart trading and copytrading tool that lets you follow the most successful Binance Leaderboard traders on Bybit, free of charge. Thanks to this feature, you can automatically copy the trading strategies of top traders on Binance Leaderboard Futures and optimize your crypto-currency portfolio. This innovative approach gives you the opportunity to benefit from the skills and experience of the most successful traders, without having to spend money or track their movements manually. To benefit, simply create a Wall Of Traders account now.
What's more, if you have a community, you can even make the trader of your choice available to them!
---
Using the Binance API to access the Binance Leaderboard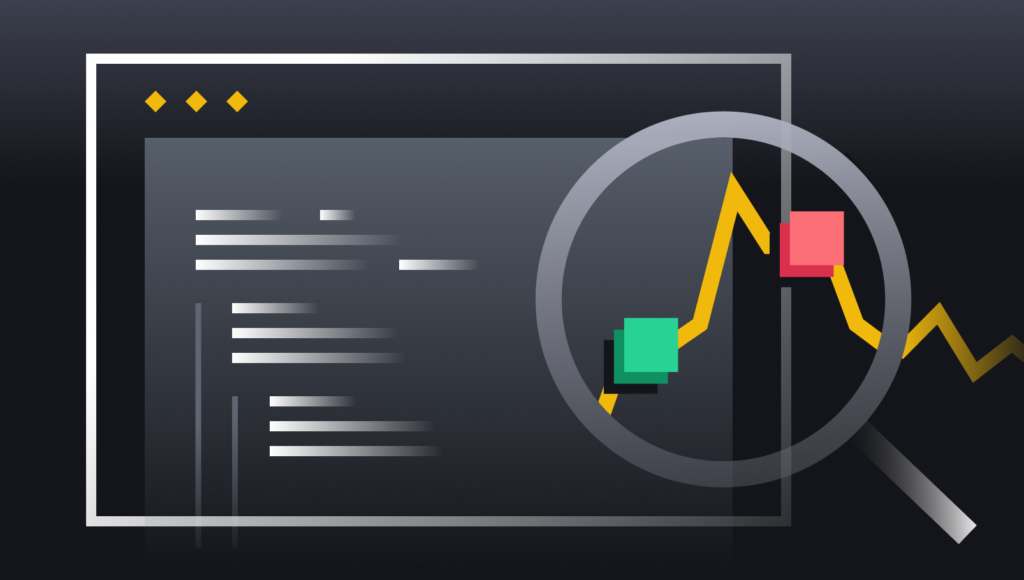 Binance Leaderboard API enables developers to access Binance Leaderboard data and integrate it into applications and tools. The API is available in REST and WebSocket . It offers great flexibility for integrating Binance Leaderboard data into existing applications or creating new ones.
Developers can use the API to retrieve ranking data from Binance Leaderboard. For a given cryptocurrency pair, for example, or for a specific time period. They can also filter data to retrieve only the information relevant to top users of their application.
Our Wall Of Trader tool scrapes the positions of all Binance Leaderboard traders in real time. Users can then scrape positions and trade them using an API key created on Binance and registered on WOT !
To use the Binance Leaderboard API. A valid version of the Binance API key is required. Here are the steps for creating a Binance API key:
Log in to your Binance account and click on"API management" from the user center icon.
Enter a label or name for your API key and click on"Create API".
Complete the security check with your registered A2F devices.
Once you've created your Binance API key, you can use it to access the Binance Leaderboard.
---
The different filters

On Binance Leaderboard, in Futures you will find several filters.
Type: Choose the currency you wish to exchange, in this case USDT-M or COIN-M
Time: Choose the frequency with which you would like the trader results to appear. You can choose between Daily; Weekly; Monthly or Total.
Sort by: Allows you to see traders' results under their ROI or PNL.
Trader : See all traders or only those offering Copy Trading
---
A dashboard for all your APIs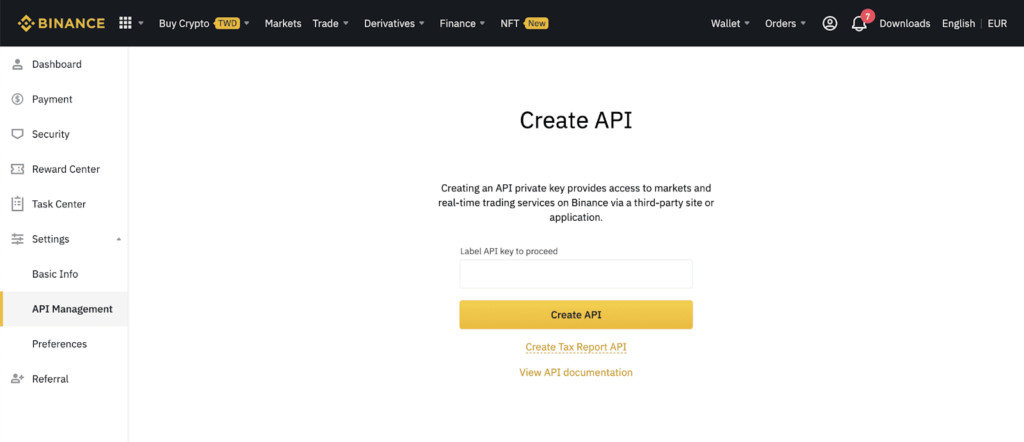 Finally, the Futures Binance Leaderboard Scraper offers a single dashboard for all trading APIs. Users can connect multiple trading APIs to their dashboard and monitor their activity in real time.
This can be useful for traders who use several trading service platforms and want to sort users have an overview of their activity.
---
Tools for extracting data from the Binance Leaderboard
There are several other options and tools for extracting data and the position changes and trends from the Binance Leaderboard. For example, the Binance Leaderboard trader position scraper is a utility that extracts trader positions from the Binance Leaderboard. This option or tool can be used to monitor trading activity on the platform, assess market and trend analysis and trends and make informed trading decisions.
---
How can you use Binance Leaderboard data to improve your trading?
Once you have access to the information on top users of the Binance Leaderboard, you can then extract data and use it to improve your trading. For example, you can analyze the positions of the top users most successful traders to understand market trends and make more informed decisions accordingly.
You can also monitor your own position trends and competitors' trades to identify trading opportunities and adapt your strategy accordingly. However, it's important to remember that trading always involves risk, and that past performance is no guarantee of future performance.
---
How can you improve your performance on the Binance Leaderboard Futures?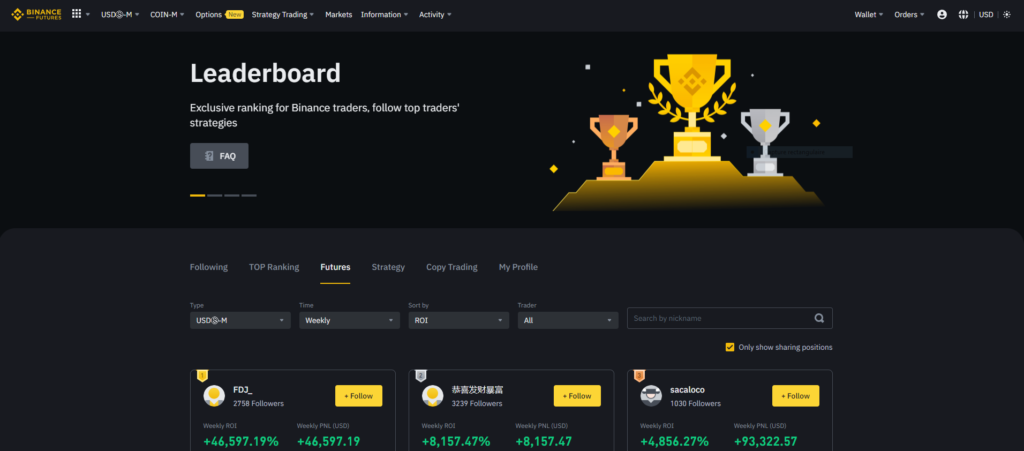 If you want to improve your performance on the Binance Leaderboard Futures, there are several strategies open positions you can adopt. First, you can study the positions and strategies of the most active development successful traders. The aim is to compare open positions, to understand what works for them and adapt it to your own strategy.
You can also carry out an in-depth technical analysis of the market to identify trends and trading opportunities. Finally, it's important to manage your risk effectively by using tools. Like stop-loss orders to minimize potential losses.
---
Conclusion
Binance Leaderboard API offers a wealth of possibilities for traders and developers. Traders can use Binance Leaderboard to improve their own trading performance. This is achieved by tracking the performance of the platform's top traders, while developers can use the Binance Leaderboard API to create innovative applications and tools based on the platform's data.
Future prospects for Binance Leaderboard and its API are promising. Demand for market analysis and portfolio monitoring tools is constantly growing. Developers can also use Binance Leaderboard data to create their automated trading algorithms and systems based on the performance of the platform's top traders.
In conclusion, Binance Leaderboard API is a powerful tool for traders and developers alike. But especially for those who want to track and analyze trading performance on the Binance platform. With the growing demand for market analysis and portfolio tracking tools. Binance Leaderboard API has a promising future in the world of finance and cryptocurrencies.
You're sure to find our other articles on cryptocurrencies very interesting. For example, "Copy Binance Futures Leaderboard: WOT, the tool for traders", "Copy Binance Leaderboard: Copy trading with Wall Of Traders", "Leaderboard Binance: How to Follow the Best Trades" and "Binance Futures Leaderboard: how to trade safely".. These articles will provide you with essential information on cryptocurrencies, highlighting topics such as tracking the best trades, secure trading strategies and using tools like WOT and Wall Of Traders to copy successful traders on the Binance platform.
---
---
This article is not investment advice. Do your own research before investing in the crypto currency market.