ConsenSys, the parent company of the popular Ethereum (ETH) wallet MetaMask, announced yesterday that nearly 7,000 users had leaked some of their personal information (including email addresses ) following a security breach.
Specifically, ConsenSys was not directly confronted with a security breach. In this case it is one of its service providers providing technical support to its customers. The name of the company involved was not disclosed.
So, if you've never done business with ConsenSys Customer Service, the thousands of affected individuals may have deleted some of the personal information they submitted to ConsenSys Support between the August 1, 2021 and the February 10, 2023.
However, the information disclosed must be put into perspective. Indeed, in most cases, it is only the user's email address. Excluding any additional information that may be disclosed in the trouble ticket. We find in particular the name, the telephone number or the postal address. According to ConsenSys, these cases are insignificant.
After all, the one-and-a-half-year-old incident is no longer relevant. Even if ConsenSys customer service is contacted, the threat of leakage is averted. Additionally, approximately 7,000 people are concerned, a priori, according to a press release. As such, this number should be compared to the total number of MetaMask users. It is estimated at approximately 30 million.
ConsenSys – Phising, a real problem for crypto-currencies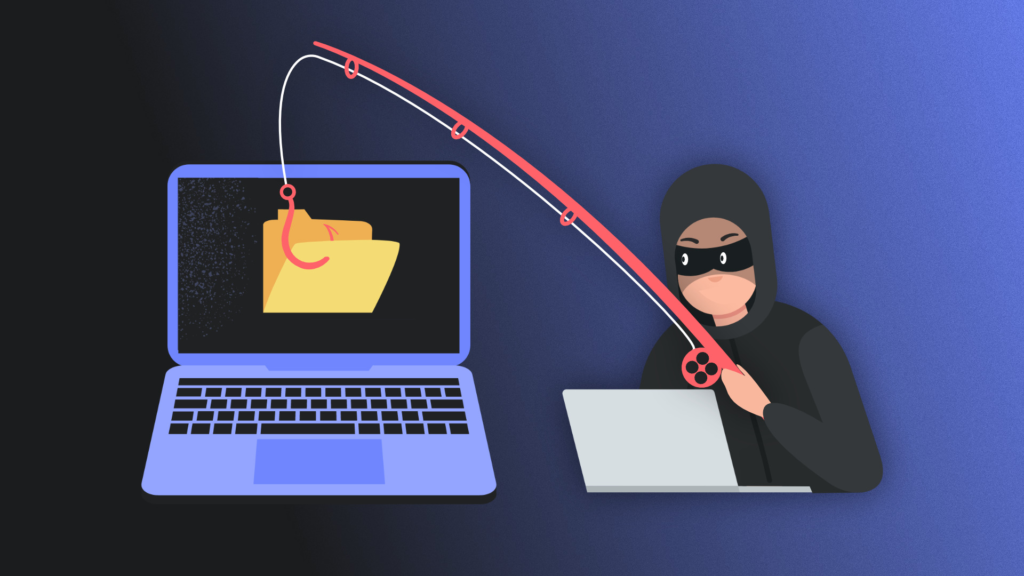 This error is problematic, but not necessarily dramatic. However, users affected by this data breach should redouble their vigilance against attempts to phishing.
In fact, the simple fact that a malicious person knows the e-mail address of a user of MetaMask automatically makes it the first to attempt an attack. So, as ConsenSys said in a press release, we urge caution if you have any concerns.
"As always, we ask that you be extremely vigilant of any suspicious activity and any unsolicited contact you may receive by phone, text, email or instant message. If you have doubts about a request or a message, do not open it, do not reply or click on any link and delete it. »
In fact, according to a recent Kaspersky report. The sector of cryptocurrency alone experienced a more than 40% increase in phishing attacks from 2021 to 2022. The piling up of attempts, especially with the airdrop cast, can sometimes turn an easy win into a very unpleasant mishap.
---
Saga, Solana's new smartphone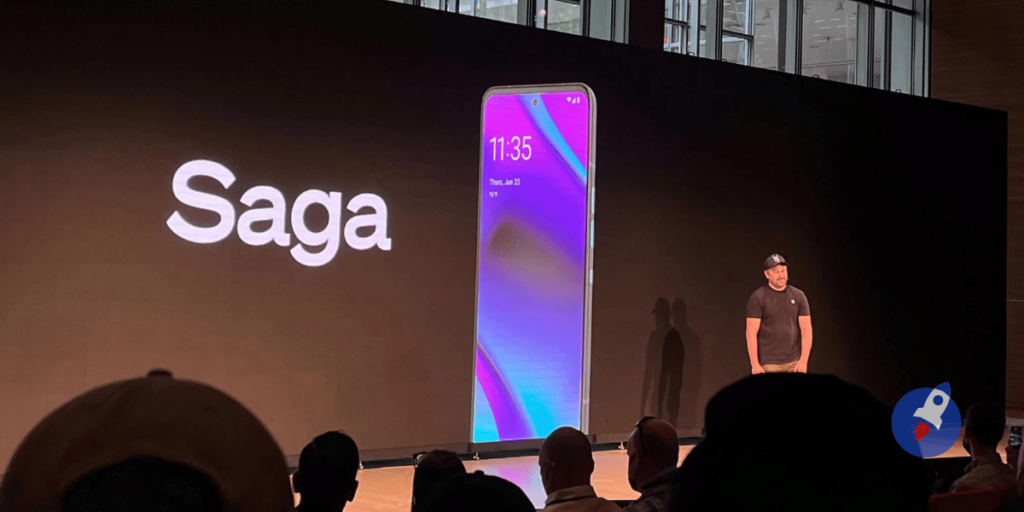 THE Web3 increasingly interferes with Web2 in unexpected ways. After opening stores in the United States. Solana is now entering the smartphone market by launching its own mobile phone. His name is " Saga » and is distributed by its subsidiary, Solana-Mobile.
Announced for the summer of 2022, the smartphone was unveiled in more detail during the Solana Mobile conference. Which was broadcast live on Thursday, April 13.
Saga will be available on May 8, 2023 for approximately 1 $000. Technically, the smartphone is based on the Android operating system and has a 6.67 inch screen with 512 GB of storage.
Specifically, the device is designed to adopt Solana's Web3 ecosystem. With the dApp Store, you can download decentralized applications, DeFi protocols or NFT marketplaces. Adin to use them directly from your phone. Currently the available applications compatible with the purchase of Saga are StepN, magic eden, Audius, Mango Markets And Ledger.
One of the benefits is that Solana's dApp Store won't charge exorbitant fees. For future in-app payments for his universe for example. In fact, it's a real problem that Web3 developers are currently facing. That with Web2 app stores (like the Apple Store) that charge very high fees.
Another interesting element, Solana Mobile introduces a "seed vault". This in order to protect users' digital assets without sacrificing the fluidity of the user experience. This biometric solution uses fingerprint recognition via a button on the back of the phone to verify transactions.
Since the start of the week, Solana's SOL is up by 20% and trades at $25. It is an increase of 140% compared to the beginning of 2023.
---
Bitrue's $23 Million Hack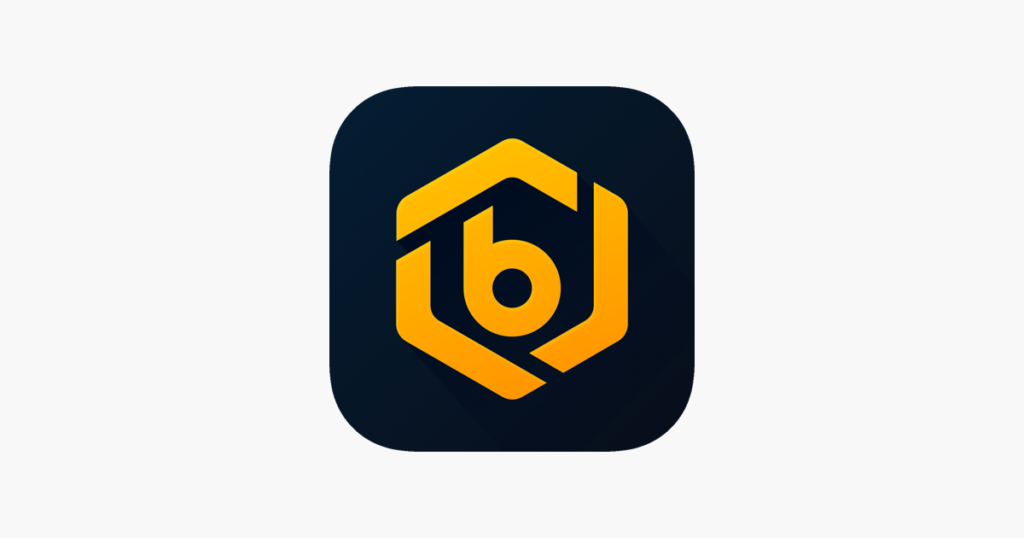 Asian cryptocurrency exchange Bitrue, popular with some XRP token traders. Announces that one of his hot wallets had been compromised.
A statement states that the issue has been " quickly resolved and avoided further damage. This is the latest communication from Bitrue regarding this issue. Bitrye suggests that an investigation into the cause of the bug is still ongoing.
According to Bitrue, the associated hot wallet can only hold 5% of the exchange's total funds. Additionally, any users who may have been impacted by the event will be fully compensated, the exchange said.
However, Bitrue withdrawals have been temporarily suspended and will resume on April 18. However, it should be noted that the hacker's transaction history showed that the platforms claiming to have responded " quickly ". Completed the hack at least four days after the hacker's initial actions, according to data from Etherscan.
Some Bitrue users have noted response times that have not gone unnoticed by the Twitter community as their responses to descriptions of the exchanges in question were not without sarcasm.
As of this writing, the hacker's wallet still contains $21.9 million in the form of Ether (ETH), of Shiba Inu (SHIB) and of Holo Token (HOT). The hacker had time to sell 173,000 QNT tokens after his actions, so the price of the tokens fell over time.
This is the second hack of Bitrue, one of the hot wallets compromised in 2019. However, centralized exchanges are now rather ignored by hackers. Hackers tend to prefer moving to decentralized tools, which are buggy and often host large amounts of Bitcoin cash, as in the case of bridges, for example.
---
Crypto of the week – Injective (INJ)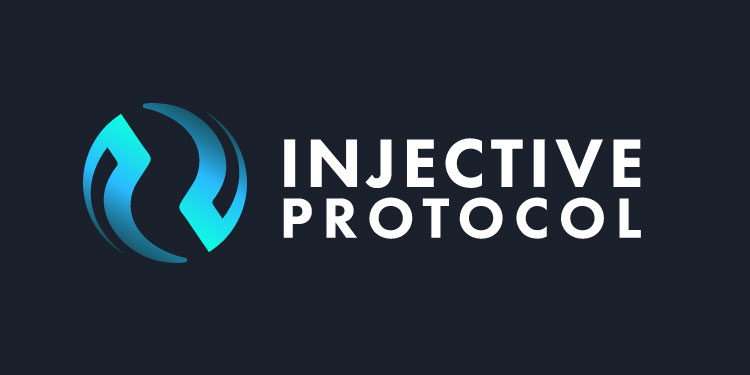 Injective Protocol (INJ) is a decentralized exchange (DEX) platform that offers cross-chain margin trading, derivatives trading, and forex trading.
The injective protocol is based on the Cosmos Blockchain as a layer 2 application and uses a cross-chain bridge that allows merchants to access cryptocurrencies from platforms such as Ethereum and Polkadot.
Unlike other popular decentralized exchange platforms such as Uniswap And Bancor, the injective protocol does not use an automated market maker formula (AMM) to manage liquidity. Instead, Injective follows the backlog model that has long been widely used by cryptocurrencies and centralized exchanges. Therefore, Injective's goal is to balance the efficiency of traditional finance with the transparency of a decentralized exchange.
Instead of paying network transaction fees to execute each trade, traders on the Injective platform only pay standard market maker and market maker fees using INJ coins. INJ Coins will also serve as the platform's governance token and staking mechanism powering Injective's Proof-of-Stake blockchain.
With a Market Cap of 658,844,715, a price at 8.22, the price undergoes this week an increase of 57.55%, causing it to rise to the 69th place in the CoinMarketCap ranking.
Don't forget to read our news from last week !
---
---
This article is not investment advice. Do your own research before investing in the cryptocurrency market.