What is FTX?
FTX is one of the main exchanges in cryptocurrency trading. In terms of volume, it is the 2nd biggest one on Spot as well on Derivatives. In August 2022, it cumulates $7 billion volume in 24h ! You can be sure you will have enough liquidity on the FTX exchange. You can create FTX API Key to be used on external platforms.
FTX is cool, but his Trading Terminal is limited. Furthermore, if you want to do trading on multi exchanges at the same place, you should use Wall Of Traders. It is made for you !
We are members of the FTX External Program ; it means that FTX has made an investigation on Wall Of Traders. For example they have verified our company identity. Indeed we are registered in France.
Thanks to this Program, you can use Wall Of Traders for free on FTX. And on Binance as well.
Let's see how to create an API Key on FTX that will be usable on Wall Of Traders.
---
Creation of an External Program API Key
1) Login to your FTX account, or create an account.
2) Open the FTX External Program API Keys page.
3) In the dropdown list of the External Programs, select "Wall of Traders". Then click on "Create API Key":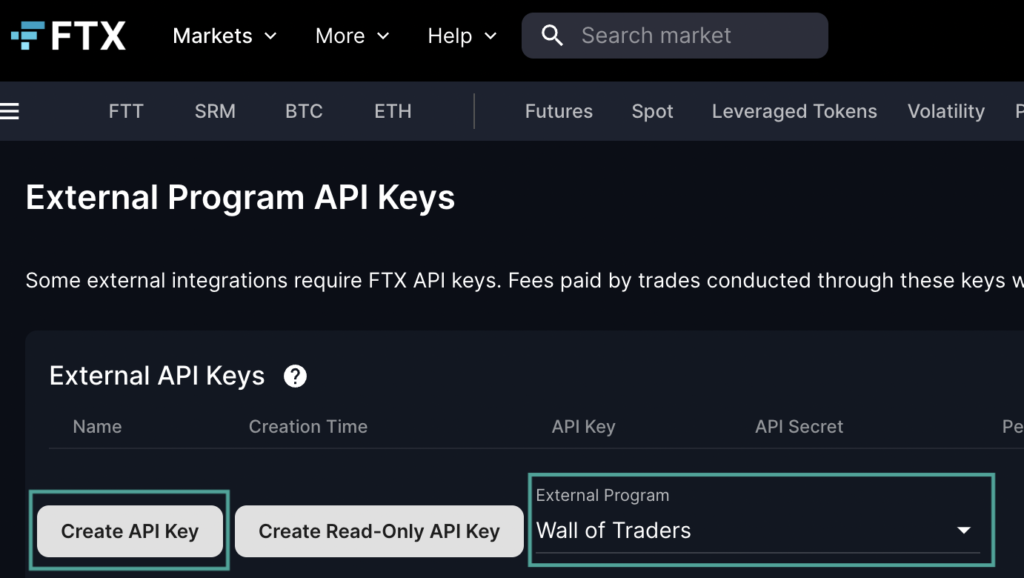 4) On the pop-up that opens, click on "Copy" for the API Key and paste it temporarily in a notepad. Then click on "Copy" for the API Secrete and paste it temporarily in a notepad: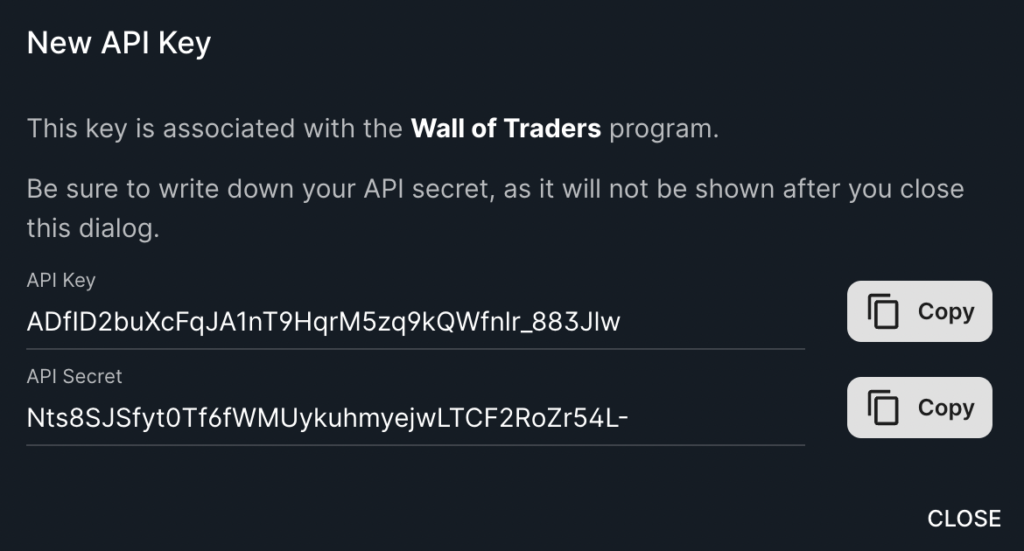 5) Add the FTX API Key and Secrete to your Wall Of Traders account. You can find it as well under "Accounts" and then "ADD AN EXCHANGE".
Select FTX and paste your API Key and API Secrete that you have saved previously: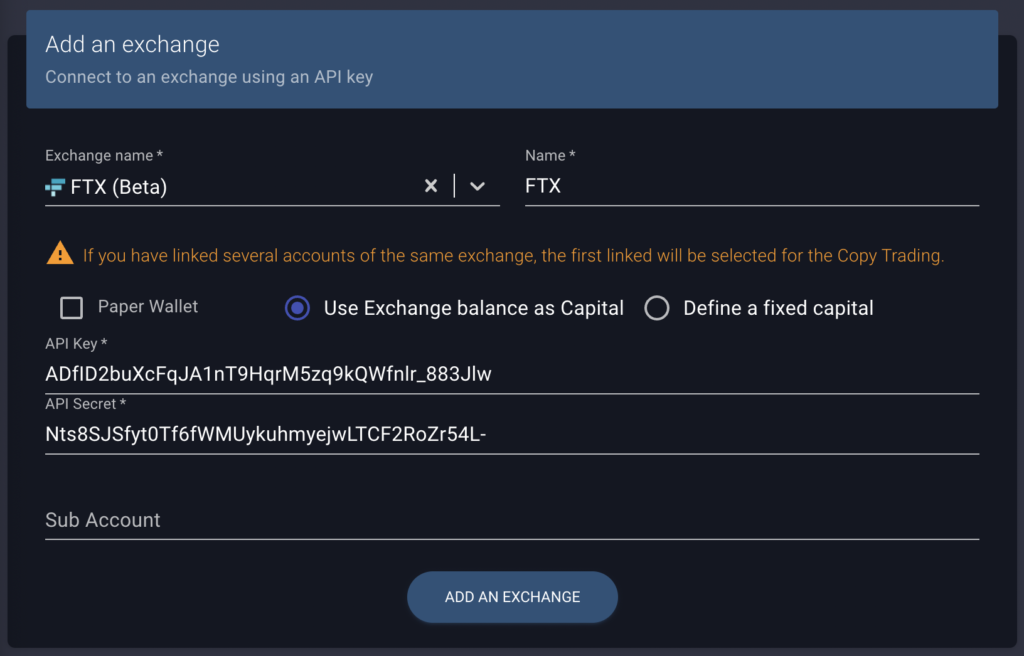 Save by clicking on "ADD AN EXCHANGE". That's it !
You can now use our powerful and intuitive Smart Trading Terminal for free.
---
This article is not investment advice. Do your own research before investing in the cryptocurrency market. Cryptocurrency is risky and speculative. You should always invest the money you can comfortably lose.