In this article we will see what an incoming webhook is and how to link it in order to trigger a trade on Binance or any other exchange, from a TradingView signal or alert.
---
TradingView Webhook: Definition
A Webhook lets you send a POST request to a specific URL when an alert is triggered. This feature can be enabled when creating or editing an alert on TradingView. Add the URL given by your application, here we will use the Wall Of Traders broker which allows you to link TradingView to any exchange like Binance. TradingView will send a request as soon as an alert is triggered, with the request body containing the alert message. If the alert is activated, TradingView will send the request to the broker Wall Of Traders who will automatically create a trade on Binance.
---
TradingView Webhook: How to use a Webhook with TradingView?
To get started, go to Wall Of Traders in the Smart Trading tab.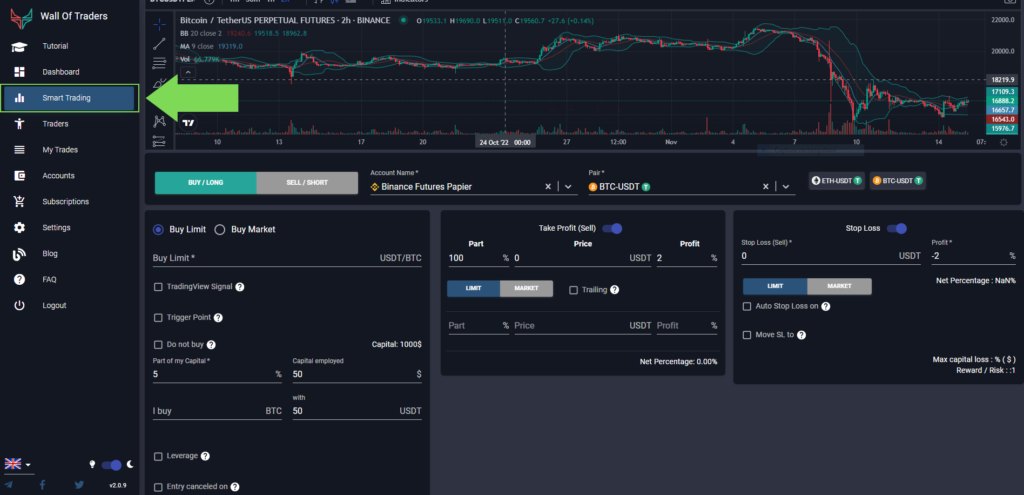 You will first need to create your trade, then click on " Signal Trading View ":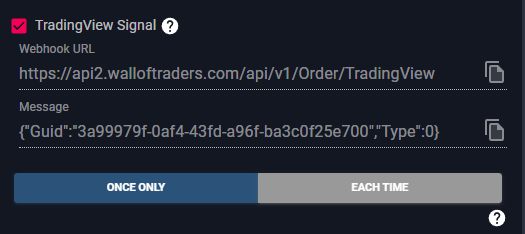 Then Copy " The webhook URL " and the "Message". Finalize the creation of your trade. It will be triggered as soon as the TradingView signal or alert is triggered. Let's see how to create an alert on TradingView.
Now go directly to TradingView and click on " Product ", then " Graph+ ".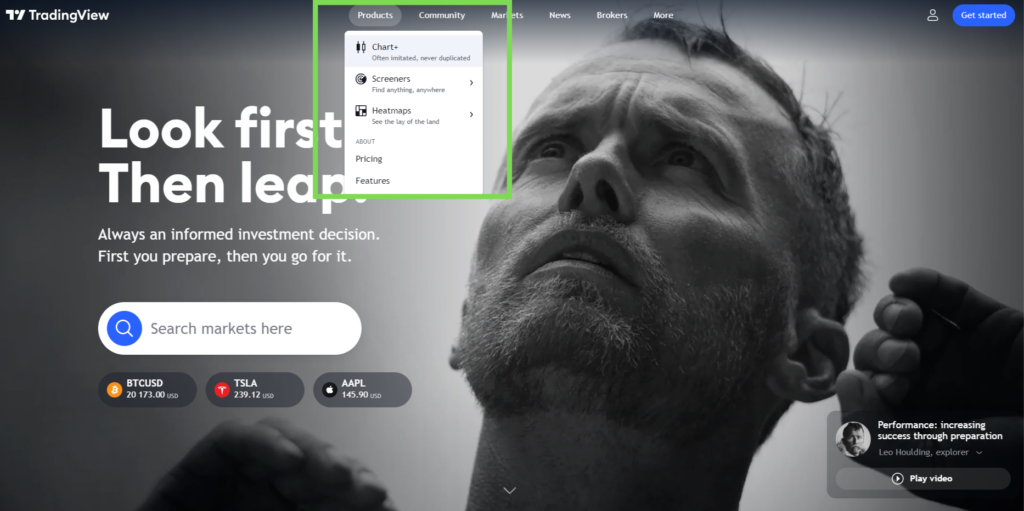 You are now in front of the graph, at the top of the page, click on " Alert ".

The alert interface should appear.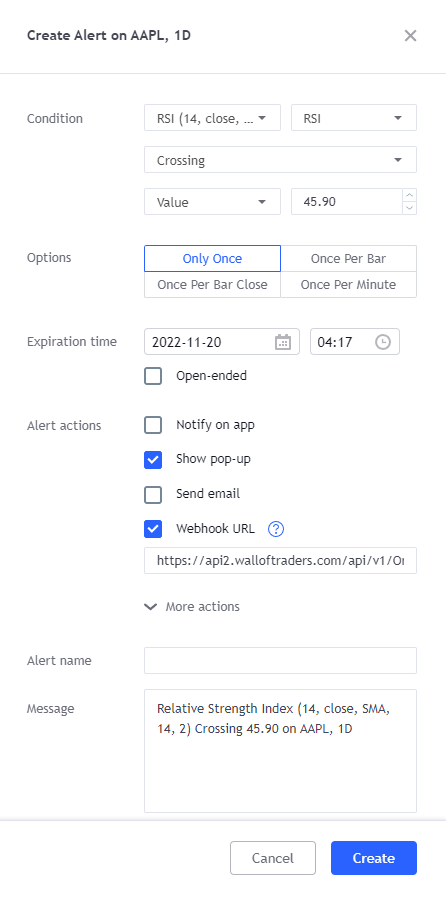 Now click on " Webhook ", then paste " Webhook URL " previously copied on Wall Of Traders as well as the "Message" in the Message field.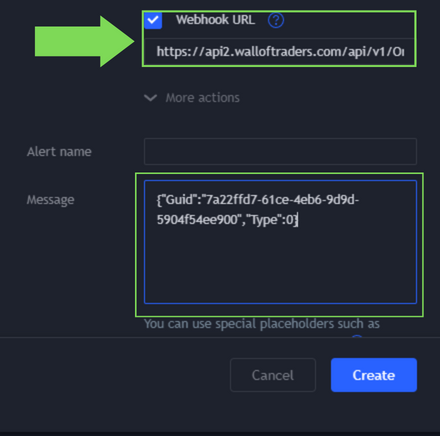 Your Webhook is now configured! Note that it is not necessary to keep your browser open to receive the alerts, you can go about your business and we will take care of the rest! As soon as the TradingView alert is triggered, the trade will be activated on Wall Of Traders and automatically sent to the exchange you have selected, for example Binance.
---
Why use Wall Of Traders?
In addition to being free, the Wall Of Traders platform is powerful and intuitive. Smart Trading and Copy Trading are the two main axes of the tool. Also, setting up the account is very easy and fast. Wall Of Traders is for any type of profile, whether you are a beginner in crypto or confirmed.
Thanks to the Wall of Traders tool you will be able to:
Set Stop Losses
Add multiple Take Profits to secure your winnings
Define Trigger Thresholds to, for example, open trades at specific times in the event of resistance or support.
Ability to add Trailing to Take Profit or Stop Loss
Add a Timer to automatically sell or cancel transactions
With a single click, Modify, Cancel or Panic Sell the sales offers
Display the Reward/Risk ratio or the Profit/Loss ratio
Receive Telegram notifications for each Stop Loss, Take Profit or Entry made
Create a bot to manage your transactions
Automatically copy top crypto traders
Create your trading groups for your friends or followers to enjoy
---
I hope you enjoyed this article and that it was helpful to you, feel free to check out our other blogging, I'm sure they will be very useful to you!
---
---
This article is not investment advice. Do your own research before investing in the cryptocurrency market.